Show Your Gorgeous Image with Lofree Bluetooth Keyboard with Numpad
This is an era when women pursue the beauty of personality! Get rid of the stereotyped office accessories and try new things to show your new image of working women.
Lofree Bluetooth keyboard with numpad is a new try to deliver noble sense. The brightly colored key caps and the rose gold background are perfectly integrated into a beautiful work of art, revealing a retro and elegant image of goddess.
Lofree is committed to designing and creating your 2 square meter office table. The wireless keyboard and calculator combo not only creates a unique 2 square meter office area for you, but also allows you to exert your imagination and improve work efficiency in beauty and wonder.
Mechanical Keyboard Calculator Combo to Comfort You
Both Lofree lipstick keyboard and Lofree calculator are full of unique design elements to present creativity. There are 20 key caps with different cosmetic colors on the keyboard of Lofree calculator to match with the lipstick keyboard. While there are 79 key caps with different cosmetic colors on the lipstick keyboard. What is amazing is that the Lofree calculator is not the calculator only; it will turn into a number pad when connecting with Bluetooth.
Both of Lofree calculator and keyboard adopt a circular key cap with a groove in the middle, which is in line with the ergonomic design. When you press the key cap, unparalleled comfort and enjoyment is the primary reason why you fall in love with typing since then. The dot key cap of the Bluetooth keyboard with numpad reveals a little playful under the noble image, making it hard to hide your tenderness. 
High-end Brown Switch Improves Typing Experience
What Lofree mechanical keyboard calculator combo adopts is the high-end brown switch suitable for typing and office people. Every keystroke returns a slight click sound, giving you touch feedback with weak bump. The continuous and slight clicks composes the crisp and beautiful music to soothe your boring mood when you type on your 2 square meter desk. Moreover, there is no conflict among all switches to avoid frequent typos.
Combining the soft feeling of the red switch with the weakened bump effect of the blue switch, Lofree Bluetooth keyboard with numpad makes typing an enjoyment rather than a boring thing.
Mechanical Keyboard Calculator Combo with Powerful Compatibility
Based on the powerful compatibility, Lofree Bluetooth keyboard with numpad suitable for a variety of devices, including MAC, desktop computer, laptop, tablet and smartphone. In addition, the retro wireless keyboard and numpad of lipstick series is also compatible with major mainstream operating systems, such as Windows, Android and IOS, allowing you to switch freely among multiple devices and systems.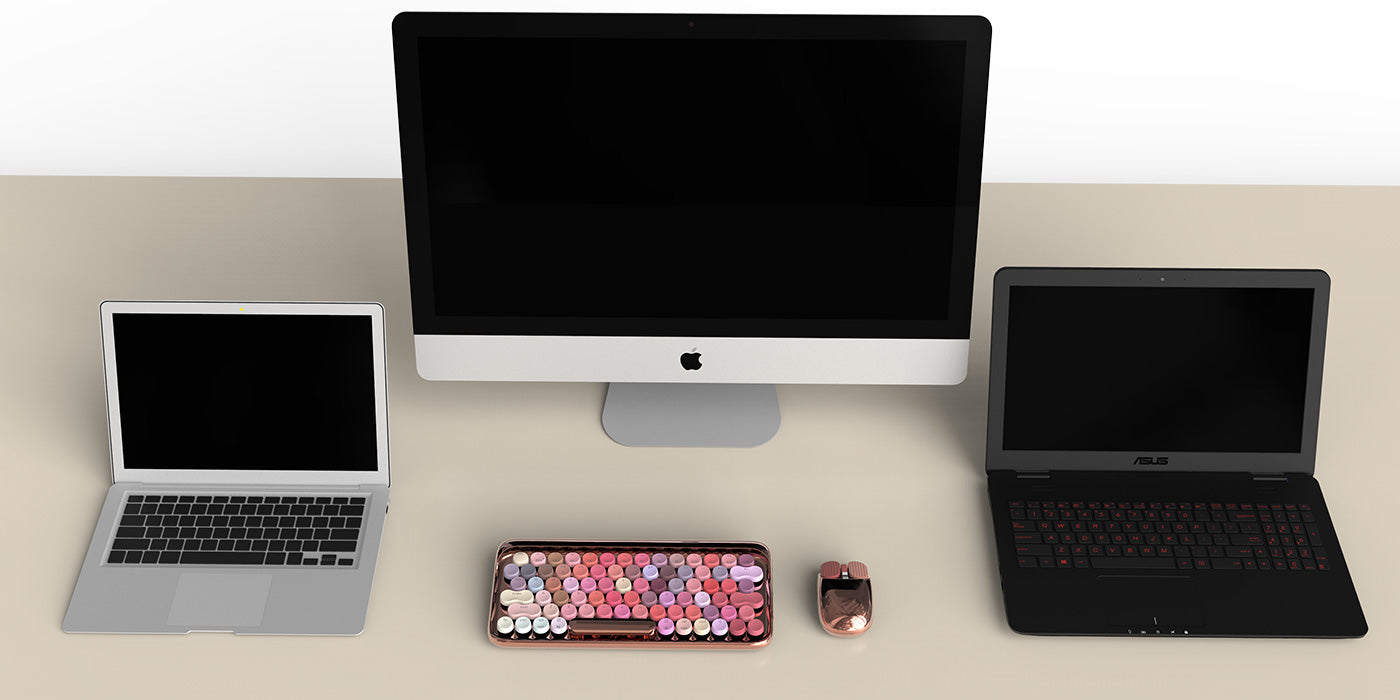 Super Long Endurance to be Your Portable Partner on Business Trips
Lofree lipstick keyboard possesses a 4000mAh lithium battery which can last for more than 5 hours with a single charge. There are 4 level adjustment of LED White backlight available to cater to office environment with different brightness. The Bluetooth keyboard and calculator combo is such intelligent to avoid your fear of power waste because auto sleep mode will be activated after a minute of inactivity.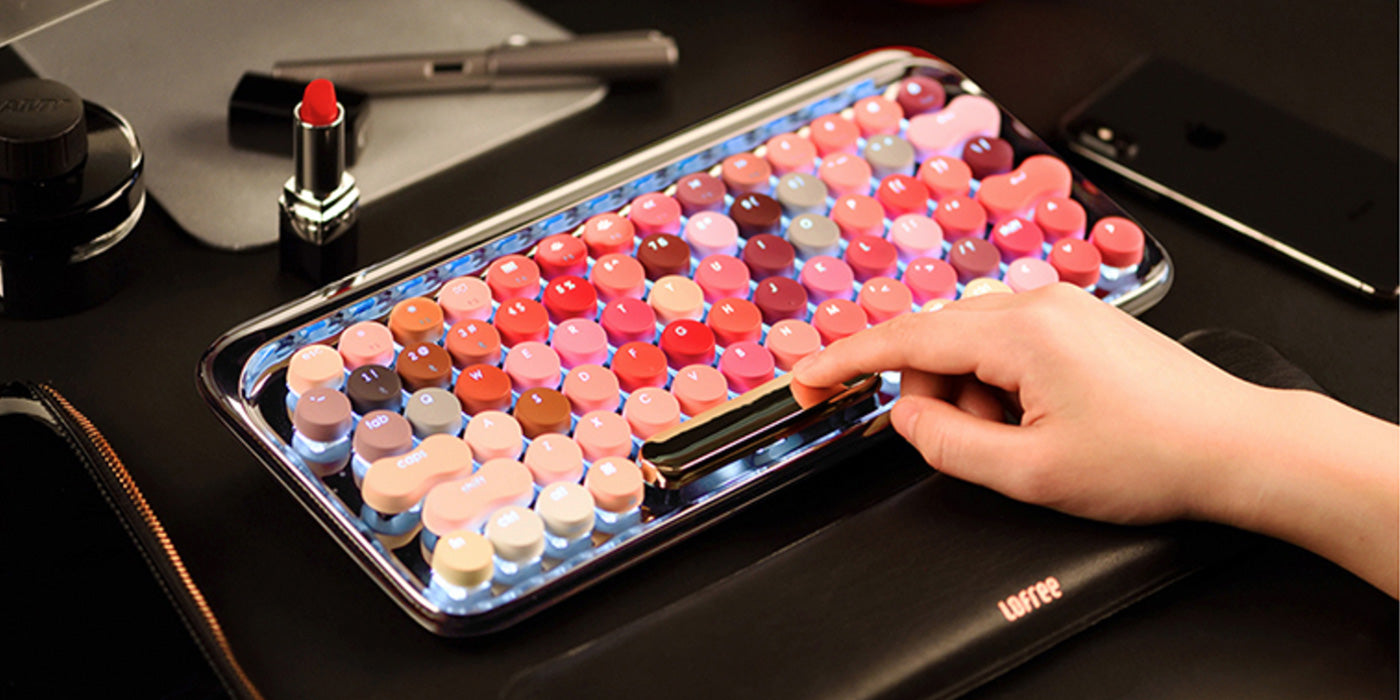 Lofree Bluetooth keyboard with numpad of lipstick series is the best partner when you on business trips due to its super long endurance and compact appearance. 
Product Information

Brand

Lofree

Product Name

Lofree Bluetooth Keyboard with Numpad Lipstick

Model

EH112S & EH113P

Keypads

79 Keys, Brown Switch

Backlight

LED White Backlight

Dimensions

306x144.5x30.6mm;

148x92x35mm

Weight

810g; 162g
Battery Information
| | |
| --- | --- |
| Battery Capacity | 4000mAH |
| Charging Duration | 5 Hours |
| Port | Micro USB |
Software Support
| | |
| --- | --- |
| Systems | Windows, Mac/IOS, and Android for PC, Smartphone, and Tablet |
| Mode | Wired & Bluetooth |
| Device Name | DOT@LOFREE |