Lofree Black Gold, Made for a Gentleman Like You
Design a desk setup that is tasteful, useful, and aesthetically pleasing. Live up to your high standards with the Lofree Black Gold Collection and its 7 coordinated pieces: a Black Gold Keyboard, a stylish mouse, a minimalist calculator, a Poison speaker, a Candly lamp, a palmer, and a reversible mat.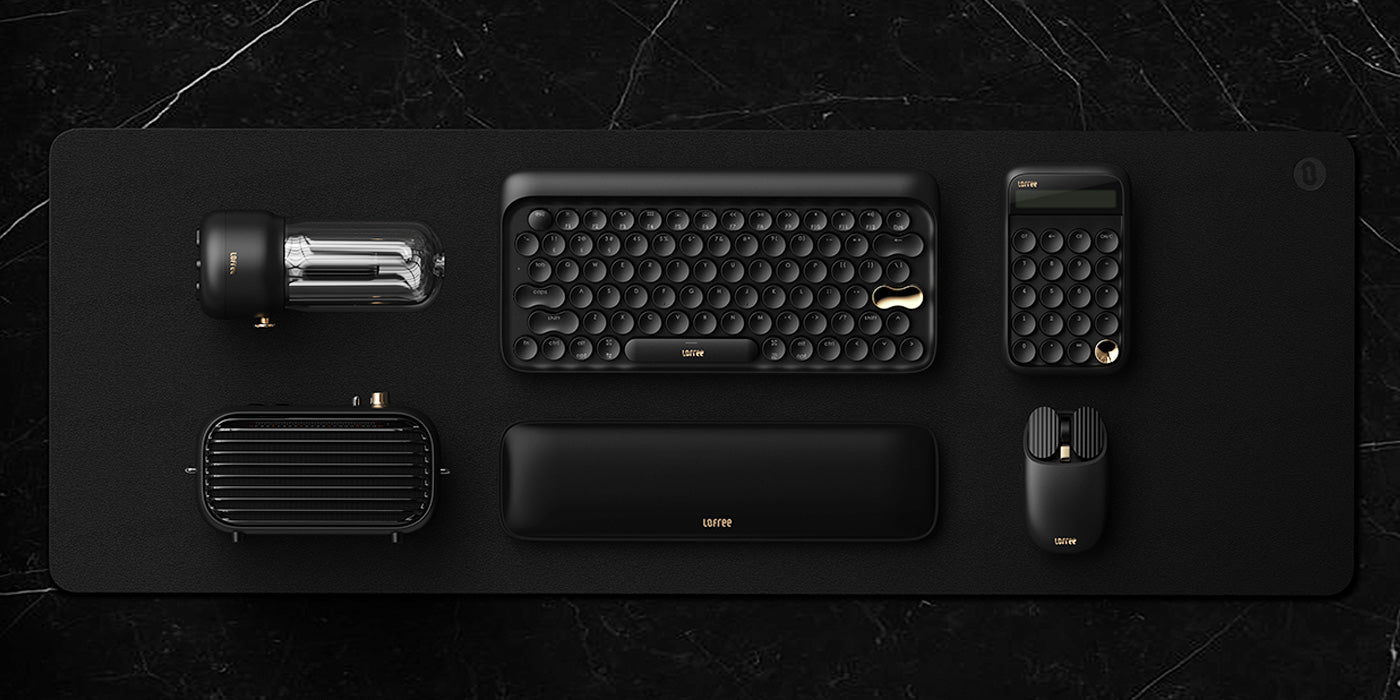 When a Timeless Design Meets Modern Features

Surround yourself with the minimalist design of the Lofree products, even at night. The Lofree Black Gold Keyboard has a LED monochrome backlight with 4 levels of adjustable brightness. Worried about any typos? Its full N-key rollover saves you from all sorts of awkward mistakes.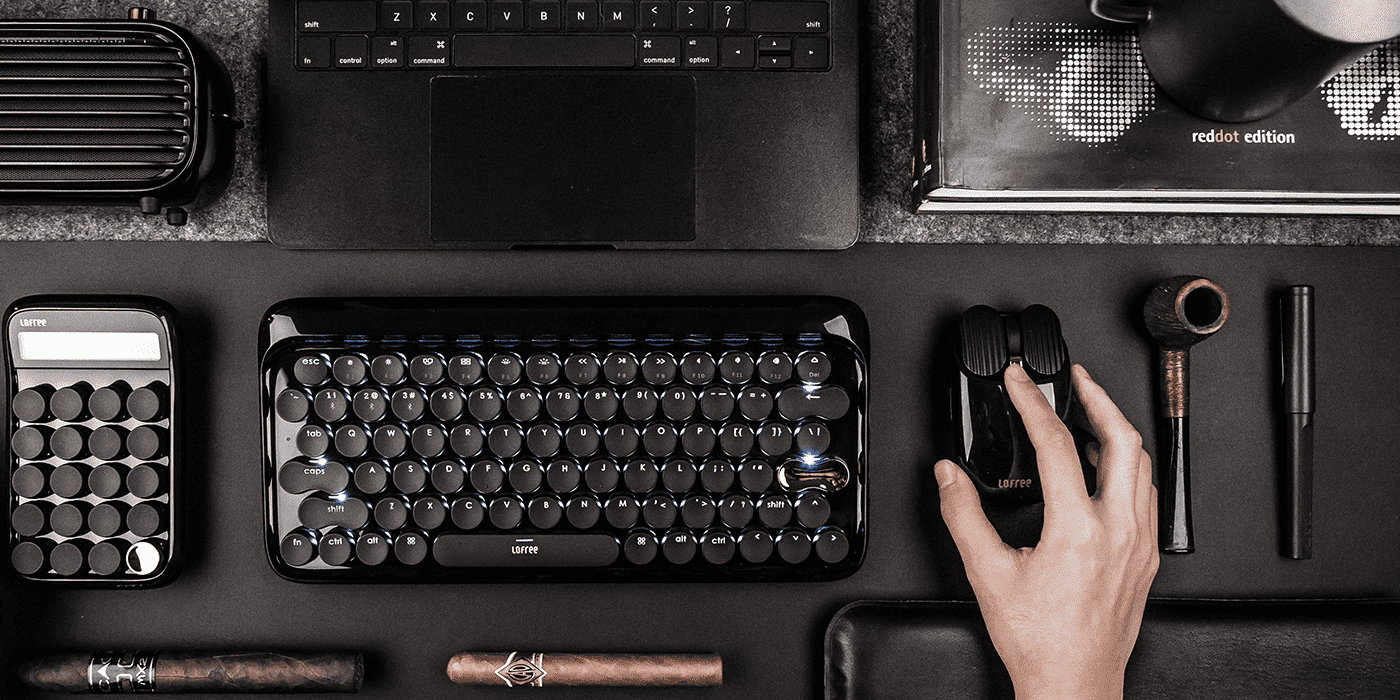 Become a Productivity Pro
Retro is the new black, even for maximum productivity. The minimalist calculator only requires an AAA battery for 500 hours of work. The Lofree Poison Bluetooth Speaker supports 10m wireless transmission and 6 hours of work with a cell capacity of 2000mAH. Compatibility is not an issue, either.
Fill Your Week With The Lofree Black Gold Collection
* Monday: Lofree Black Gold Collection - Perfect for your Monday Morning Rush
Writers, designers, and entrepreneurs around the world are fond of the typing experience and neat design of this keyboard. Here's why:

79 vintage dot keys2

 White LED monochrome backlight with 4 adjustable brightness levels

4000mAH lithium battery

Intelligent sleep mode

Wired/wireless connection for smartphones, laptops, and tablets with Windows, IOS, or Android.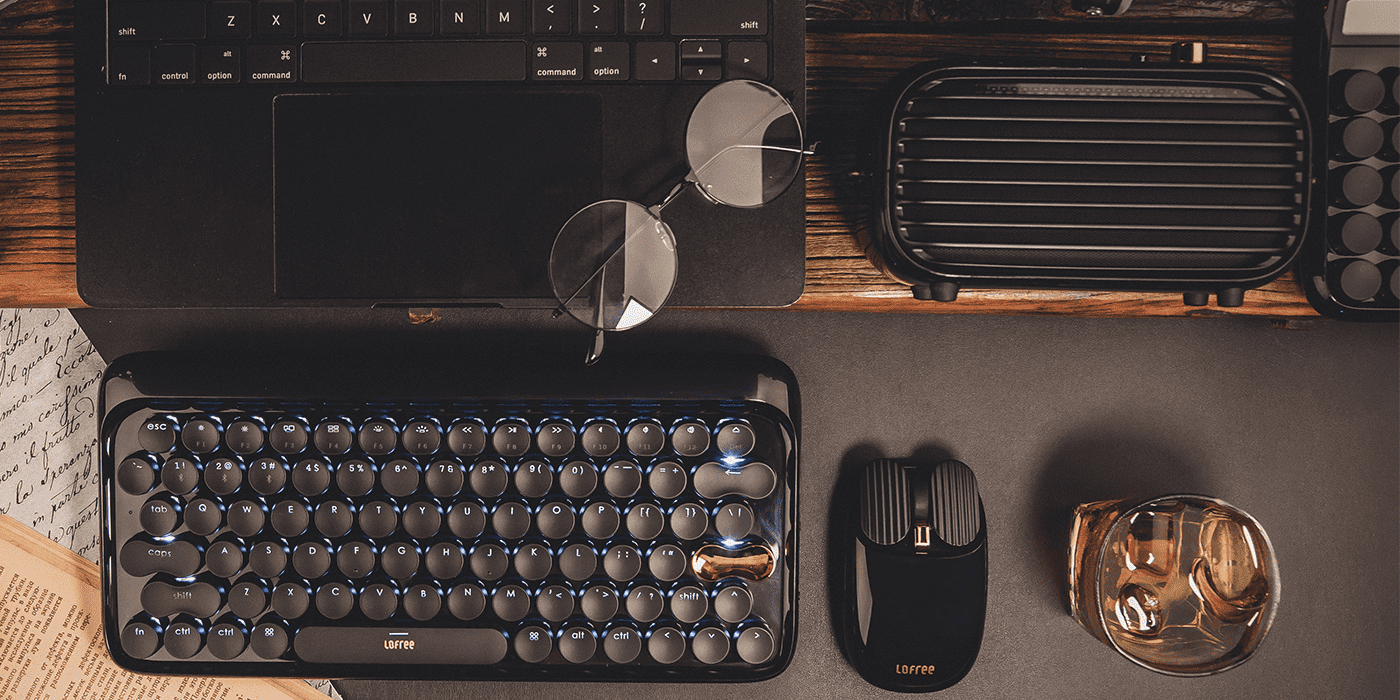 * Tuesday: Lofree Bluetooth Black Gold Maus- Speed Up Your Productivity
Speed up your time working with the Lofree Bluetooth mouse, which is designed to look like the pedals of the best sports car.

Multi-finger gesture supported

 Connects to 2 devices simultaneously via 2.4G and Bluetooth

Adjustable sensitivity from 800 to 3600

A 3-minute charge lasts for 8 hours of work

Compatible with Windows 10, Mac, and iMac systems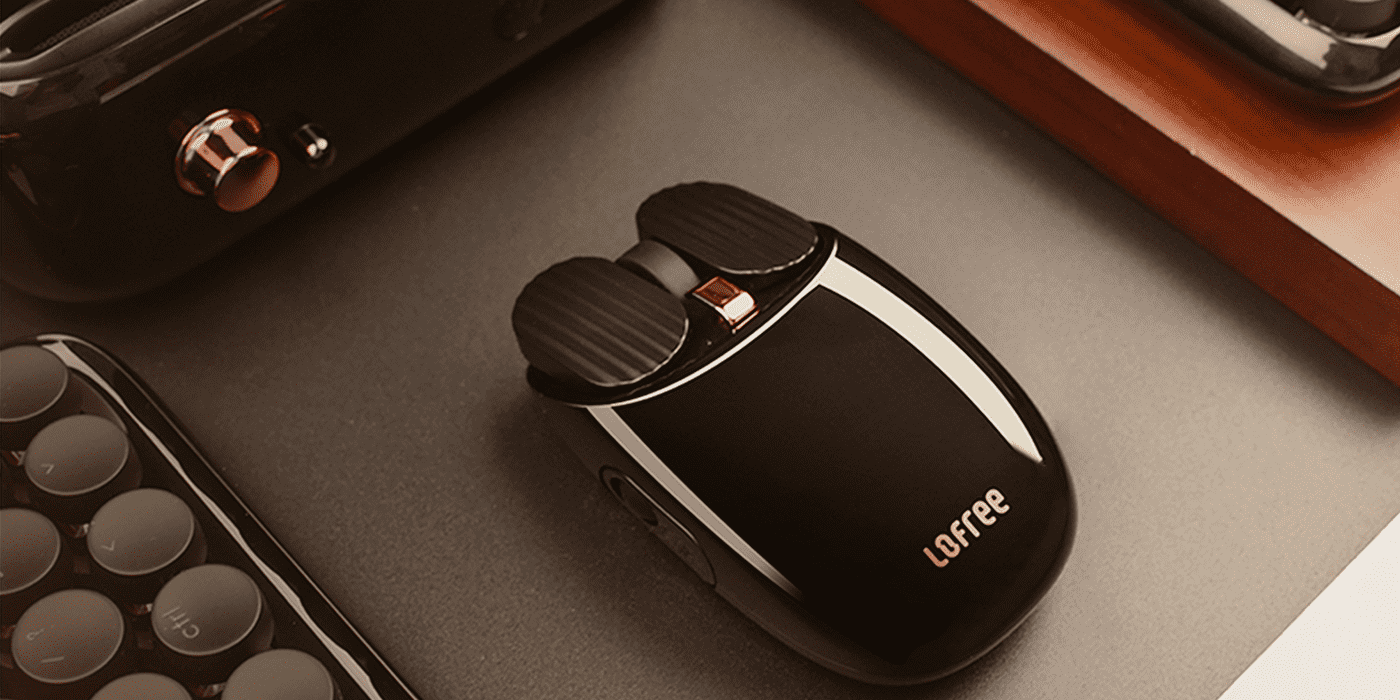 * Wednesday: Minimalist Dot Keys Calculator - Get the Numbers Right
A woeful tech leaps later, calculators are still essential to keep track of your life and business. Time is money, so save both with the Lofree Black Gold Calculator.

Scientifically easy to use layout

Screen display with 10 digits

Low power consumption (an AAA battery lasts for 500 hours)

Intelligent sleep mode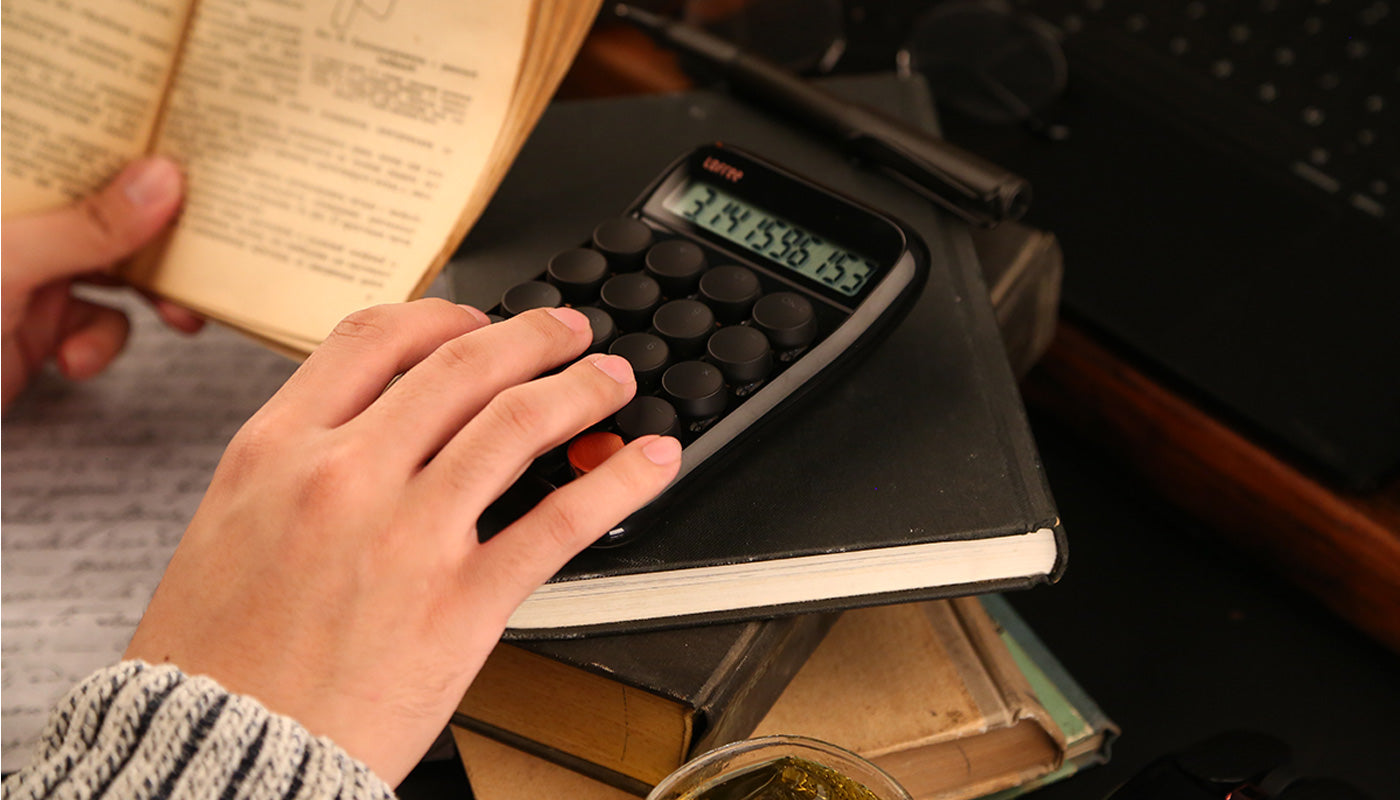 * Thursday: Lofree Reversible Mat - Keep Strong, It's Almost the Weekend!
The Lofree reversible mat helps you to move your mouse smoothly. Keep your energy up even during long working sessions.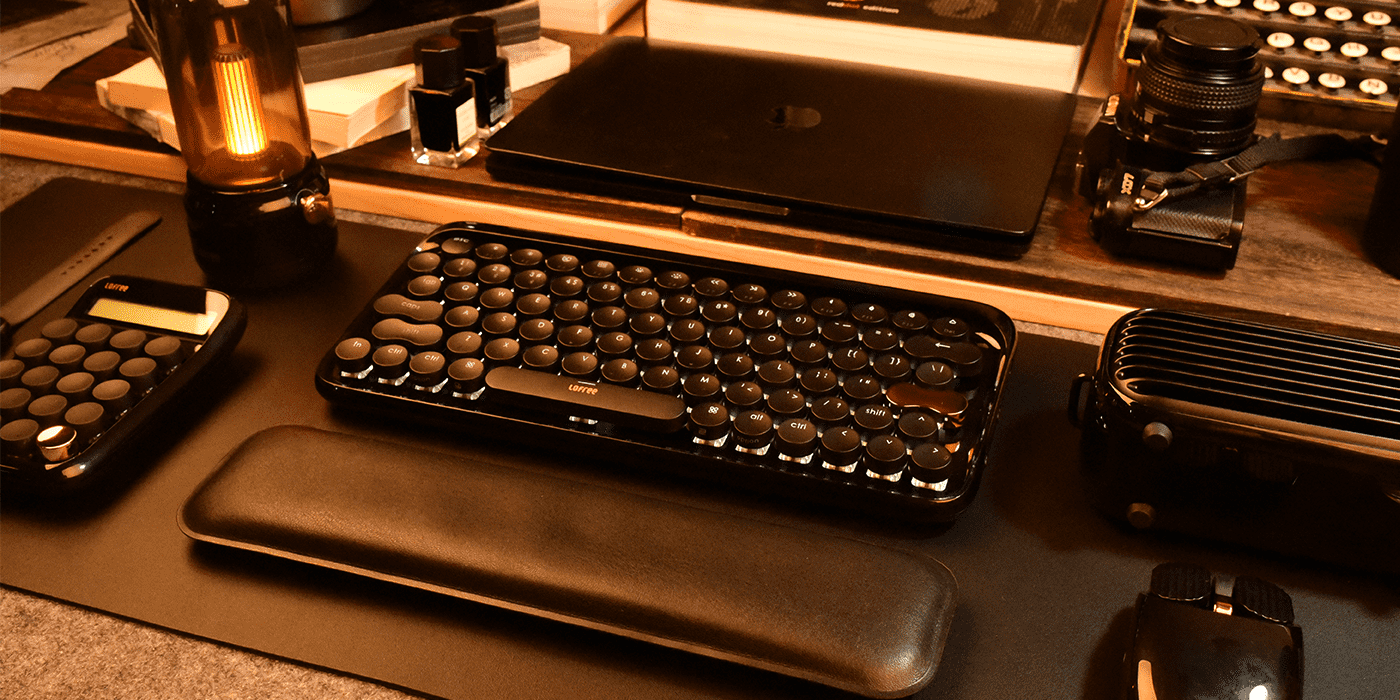 * Friday: Lofree Poison Bluetooth Speaker - TGIF! Turn on the Music and Relax
Even gentlemen love to party! Relax and unwind after a long week with your favorite tunes.

10m wireless connection in open areas

The battery capacity of 2000mAH

Around 6 hours of working time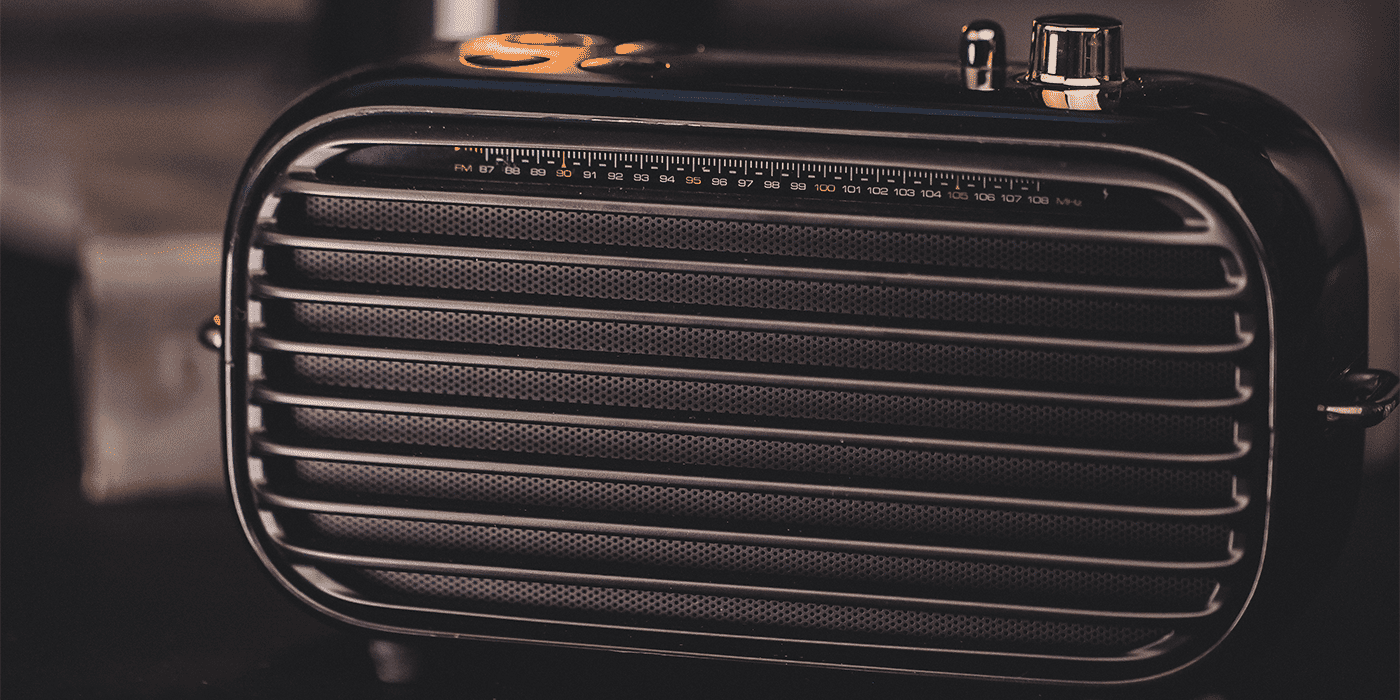 * Saturday: Lofree Palmer - Get Comfortable Out of Your Comfort Zone
Get back on track with work or have fun browsing online on the weekend. Reduce your muscle fatigue with the Lofree palmer and the Lofree Tote Bag, which you can use to bring your Lofree Collection everywhere with you.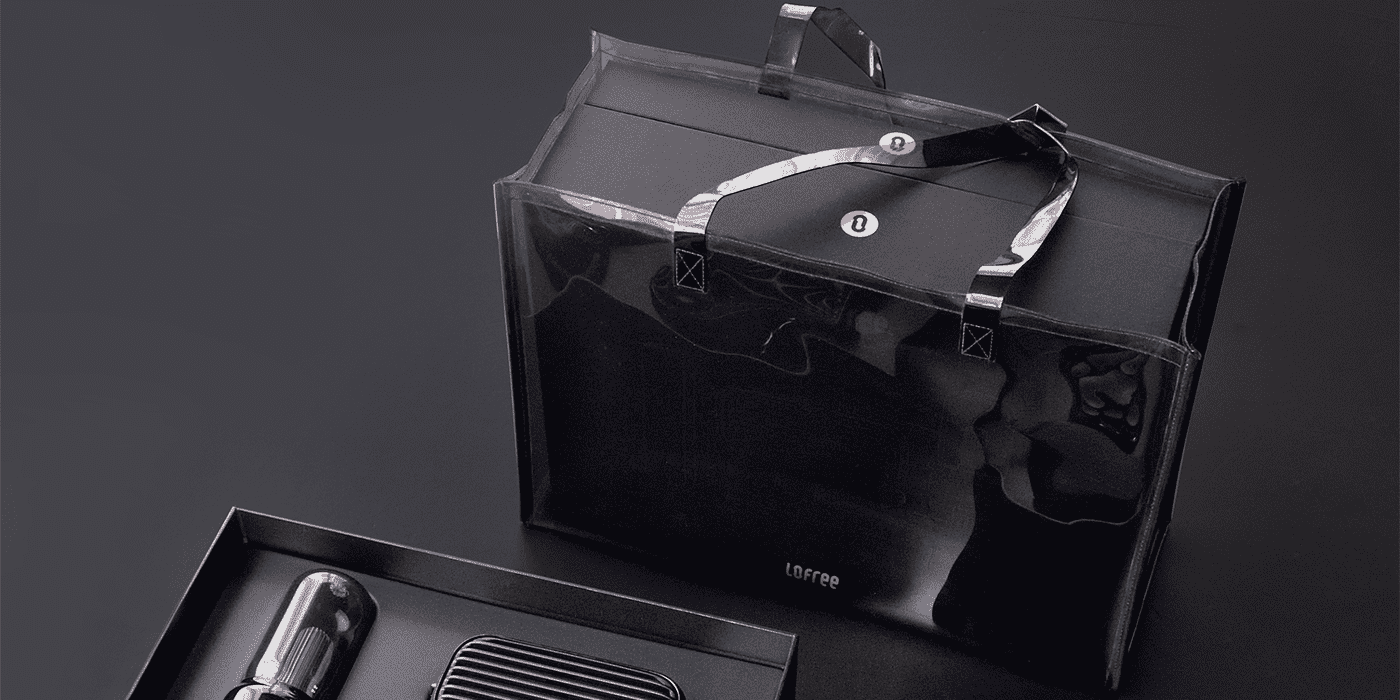 * Sunday: Lofree Candly Lamp - Time to Unwind and Recharge
Sundays are made to relax. Unplug from work with the Candly Lamp and its oil-lamp design. Everything else can wait.

 Adjustable brightness from 1% to 100%

Able to dance with the rhythm from the Poison Speaker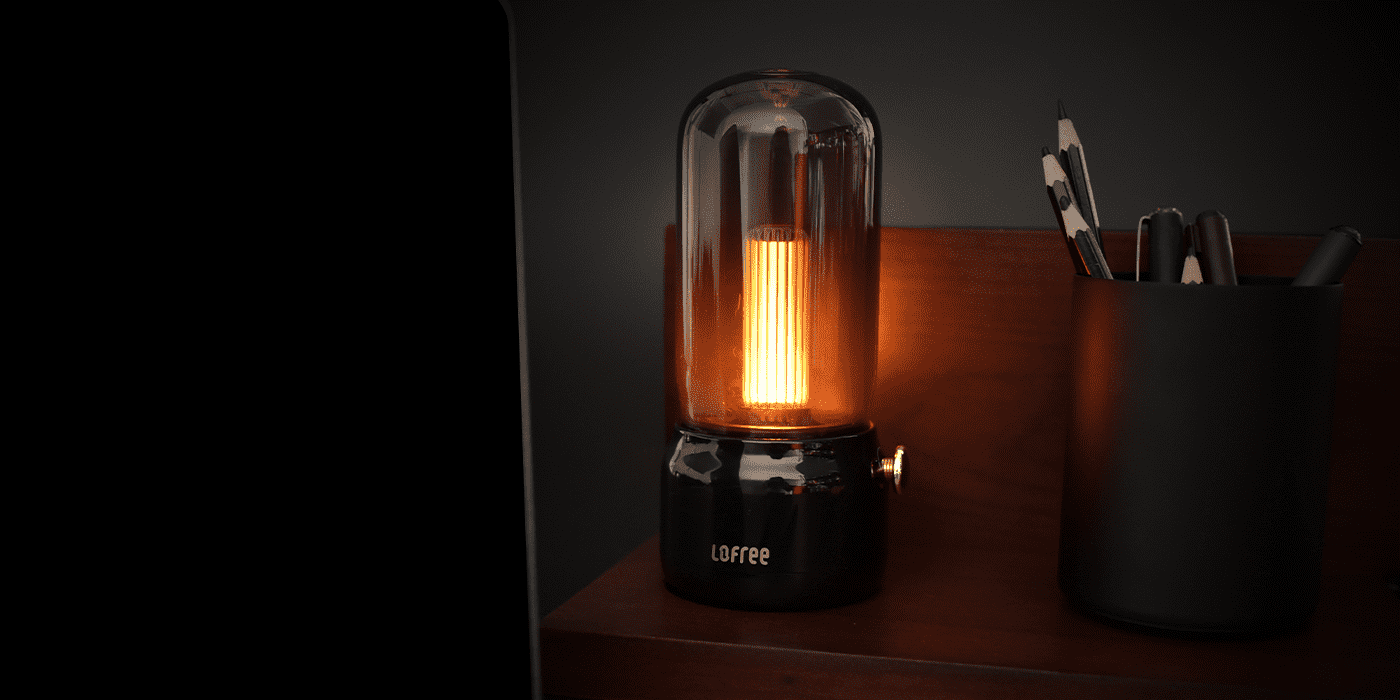 Package Content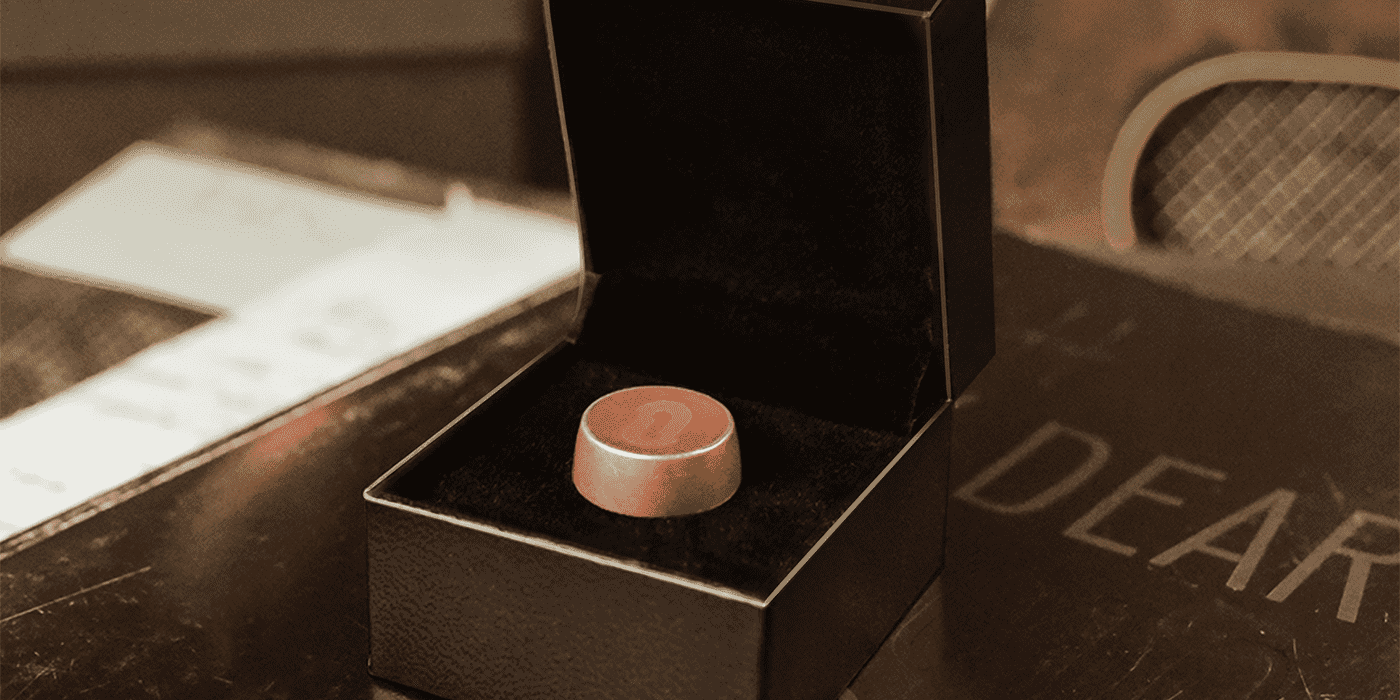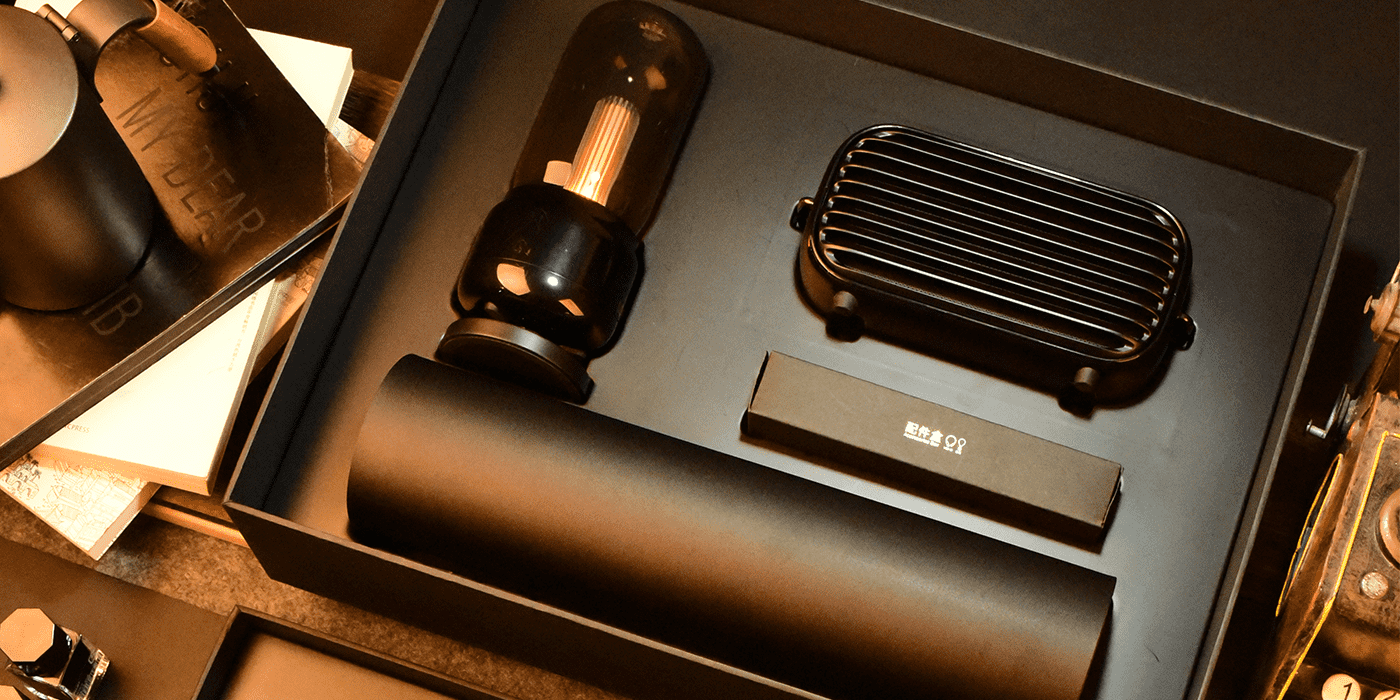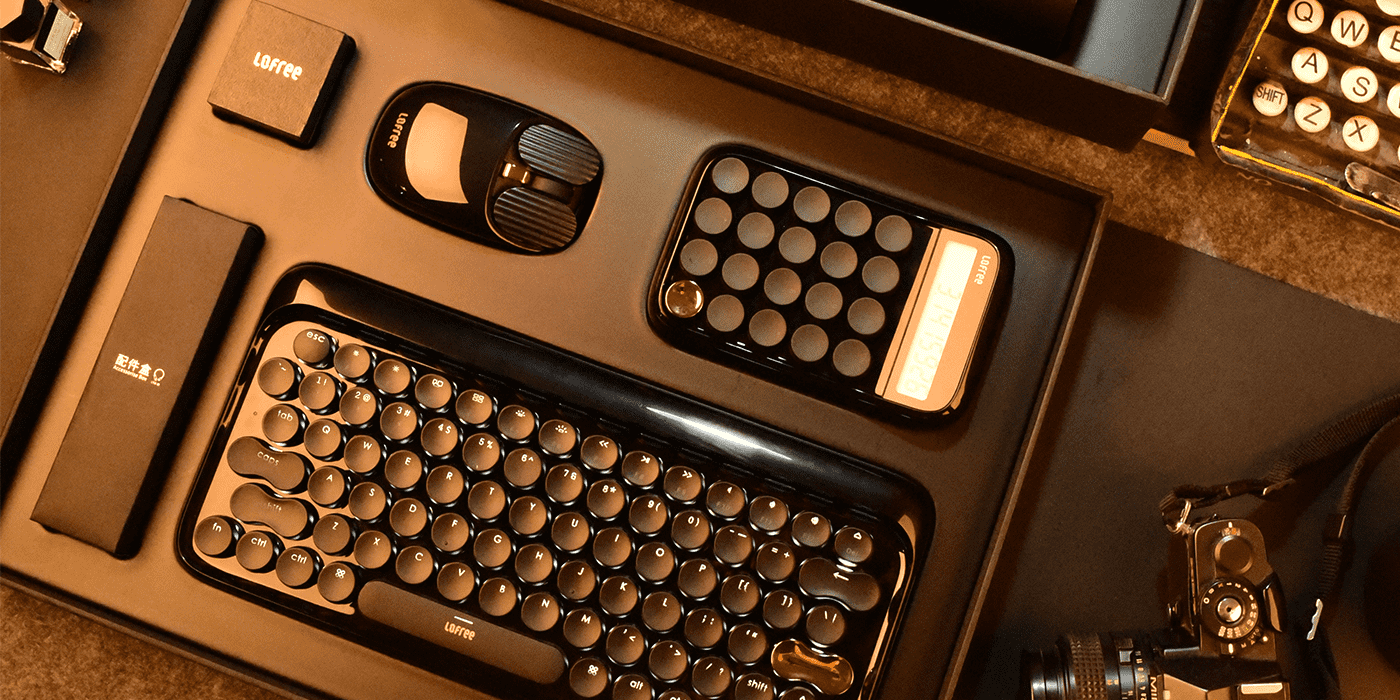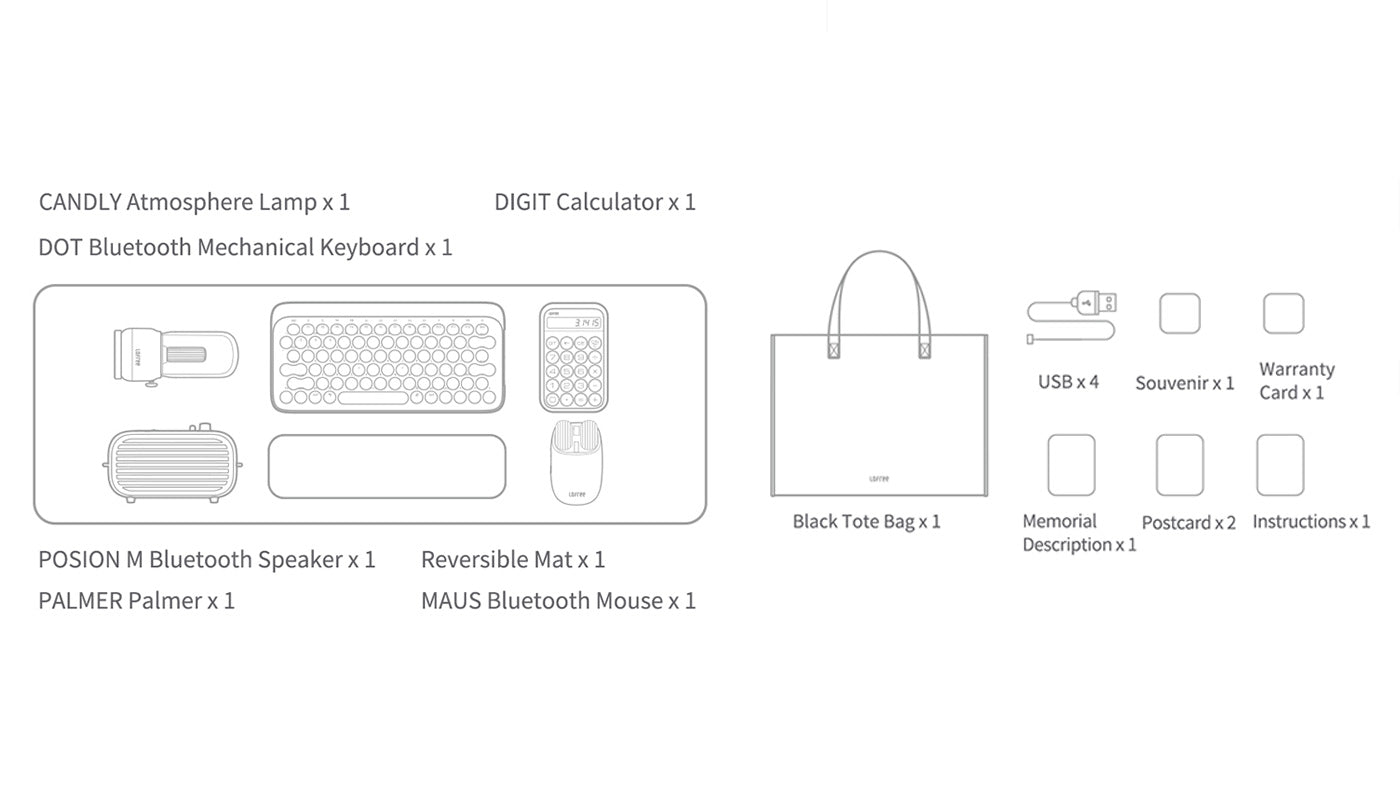 EH112S Bluetooth Mechanical Keyboard Black Gold
Product Information

| | |
| --- | --- |
| Brand | Lofree |
| Product Name | Bluetooth Mechanical Keyboard Black Gold |
| Model | EH112S |
| Keypads | 79 keys, Mechanical shaft |
| Backlight | LED white backlight |
| Dimensions | 306x144.5x30.6mm |
| Weight | 810g |
Battery Information
| | |
| --- | --- |
| Battery Capacity | 4000mAH |
| Charging Duration | 5 hours (under USB3.0) |
| Port | Micro USB |
Software Support
| | |
| --- | --- |
| Systems | Windows, Mac/IOS, Android for PC, smartphone, and tablet |
| Mode | Wired & Bluetooth |
| Device Name | DOT@LOFREE |

EH115 Bluetooth Mouse Black Gold
Product Information

| | |
| --- | --- |
| Brand | Lofree |
| Product Name | Maus Chips Bluetooth Mouse Black Gold |
| Model | EP115 |
| Dimensions | 108x63x34mm |
| Weight | 98g |
| Port | Micro USB |

Software Support
| | |
| --- | --- |
| Systems | Windows 10, Mac, iMac |
| Bluetooth Version | Bluetooth 4.0 |
| Mode | Bluetooth/2.4G |
| Device Name | MAUS@LOFREE |
| DPI | 800/1200/1600/2400/3600 |

EH113P Calculator Black Gold
Product Information

| | |
| --- | --- |
| Brand | Lofree |
| Product Name | Calculator-Black Gold |
| Model | EH113P |
| Dimensions | 148xW 92xH 35mm |
| Weight | 162g |
| Keys | 20 keys, Mechanical keys |
| DC | 1.5V |
EP203 Bluetooth Posion Speaker Black Gold
Product Information

| | |
| --- | --- |
| Brand | Lofree |
| Product Name | Bluetooth Posion Speaker Black Gold |
| Model | EP203 |
| Wireless Distance | 10 meters in open areas |
| Dimensions | 184x105x70mm |
| Weight | 550g |
| Speaker Specification | 52mm*2 |
| Bluetooth Version | Bluetooth V4.2 |
| Device Name | DOT@LOFREE |
Battery Information
| | |
| --- | --- |
| Power Supply | Built-in lithium battery |
| Capacity | 7.4V 2000mAH |
| Rated Power | 2x10W |
| Play Time | 6 hours |
| Charging Time | About 4-6 hours |
EP203 Candly Ambient Lamp Black Gold
Product Information

| | |
| --- | --- |
| Brand | Lofree |
| Product Name | Candly Ambient Lamp Black Gold |
| Model | EP502 |
| Dimensions | 172x83x66mm |
| Weight | 268g |
| Brightness | 1% to 100% |
| Capacity | 2200mAH |
| Input Voltage | 5V - 800mA |
| Power | 2W |
Reversible Mat Black Gold
Product Information

| | |
| --- | --- |
| Brand | Lofree |
| Product Name | Reversible Mat Black Gold |
| Model | AH105 |
| Dimensions | 900x320x2.5mm |
| Texture | PU leather |