1.Description
Lofree EH113P Calculator Rose Gold brings you creative ideas for the calculator. Compact and exquisite calculator wearing rose gold coat with 20 different button colors instantly awake your goddess temperament. The metal frosted texture is an indescribable sense of high-level what EH113P can bring for your 2m2 working space.
Mechanical texture with impressive coloring schema makes your 2m2 working space more colorful and interesting. The scientific design will increase your comfort when using the Lofree calculator. 2

 The melodious sound of the buttons, the clear display screen, and the neat layout of the keys carry out an incomparable sense of comfort, precipitating you in the joy of work. 

An AAA battery is to support 500 hours of work due to low battery consumption.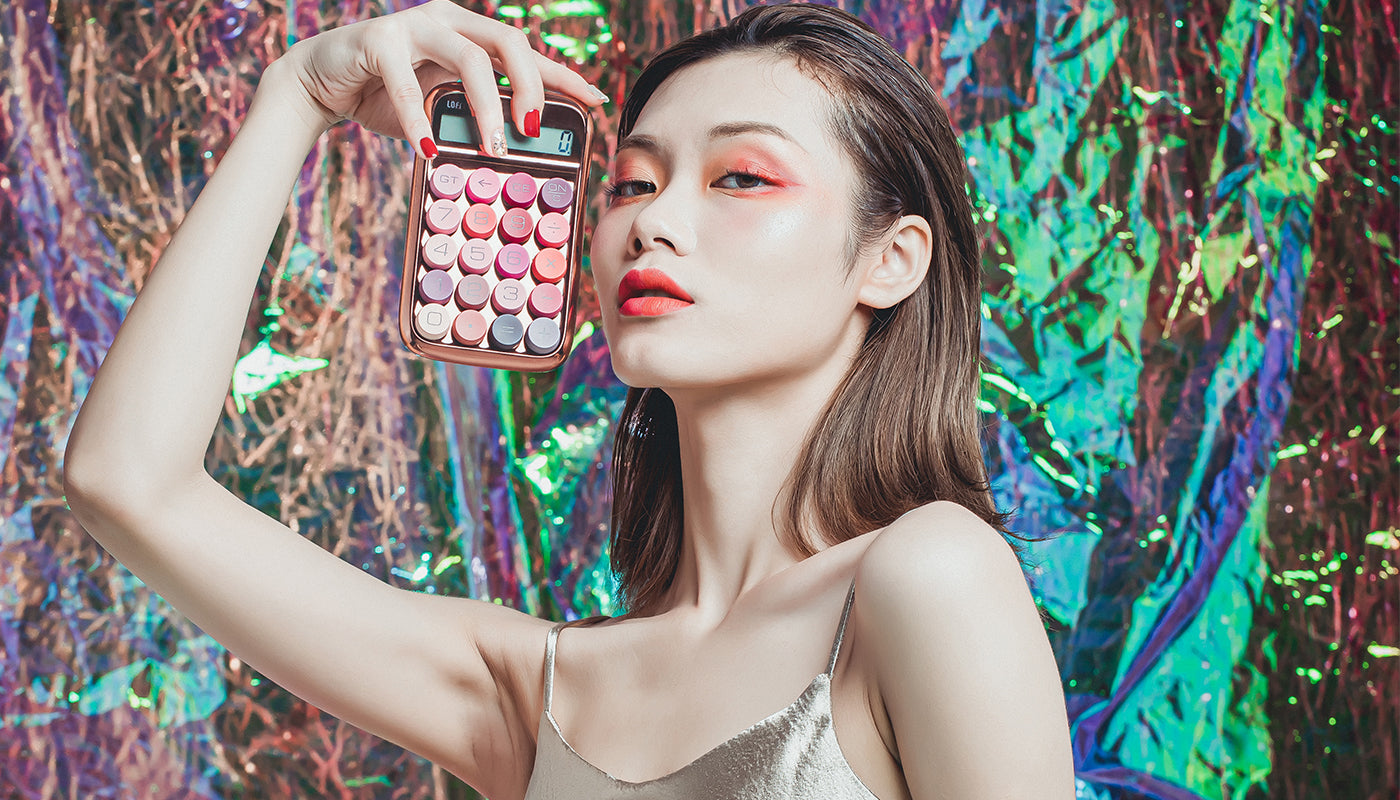 2.A Delicate Work of Art for your 2m2 working space
Colorful dot keys & mechanical texture

Unique color schema

Light & portable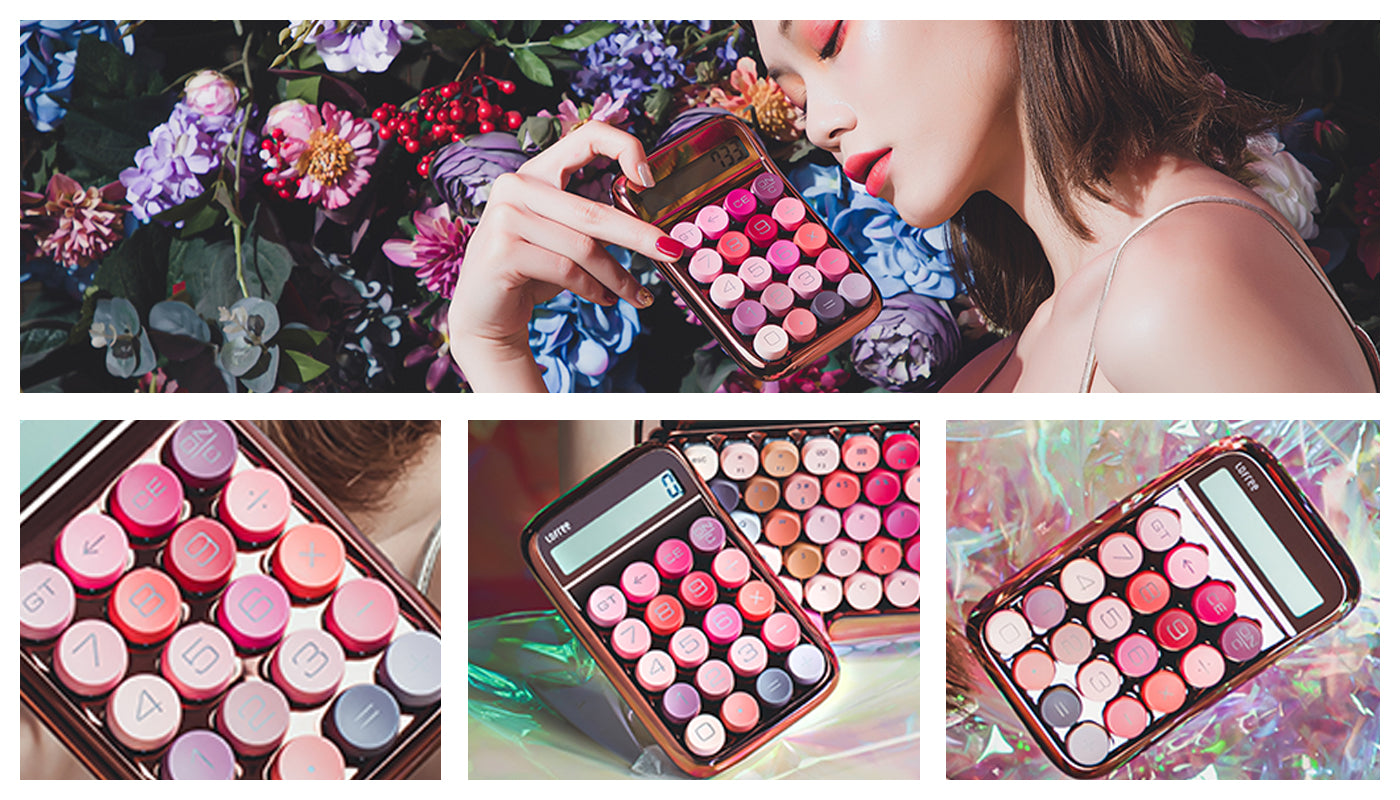 3.Simple Yet Sophisticated
The scientific and reasonable key layout

Clear display screen with 10 digits

Low power consumption: an AAA battery for 500 hours of work

Intelligent sleep mode

Easy to use
4.Rose Gold Mechanical Keyboard Bundle: the colorful decoration for your 2m2 working space
 Lofree Rose Gold Mechanical Keyboard Bundle includes a rose gold mechanical keyboard, a mouse, and a mechanical calculator aiming to add different colorful decoration and luxury enjoyment to your 2m2 working space. Unique lipstick color matching and textured rose gold appearance can cure your bad mood and ensure you a comfortable and relaxed working environment.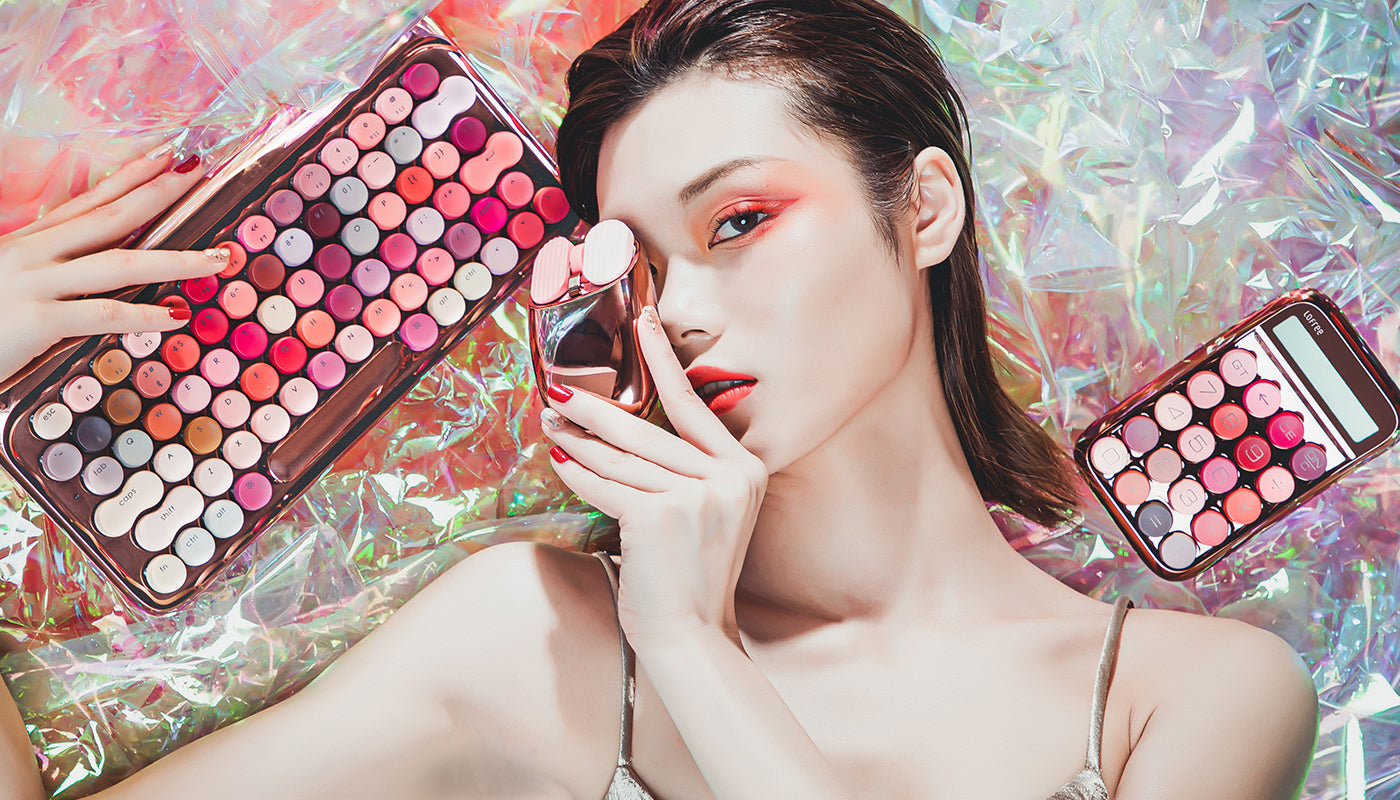 Product Information

| | |
| --- | --- |
| Brand | Lofree |
| Product Name | Calculator-Rose Gold |
| Model | EH113P |
| Dimensions | 148xW 92xH 35mm |
| Weight | 162g |
| Keys | 20 keys |
| DC | 1.5V |