Enjoy the Wind Like Ever Before

People tell you to turn on the fan when it is hot. Lofree tells you to turn on the fan whenever you want! Don't let the name fool you. HE901 Pilot Stand Fan circulates the air throughout the season rather than just a fan. Applying essential oil will relax you more!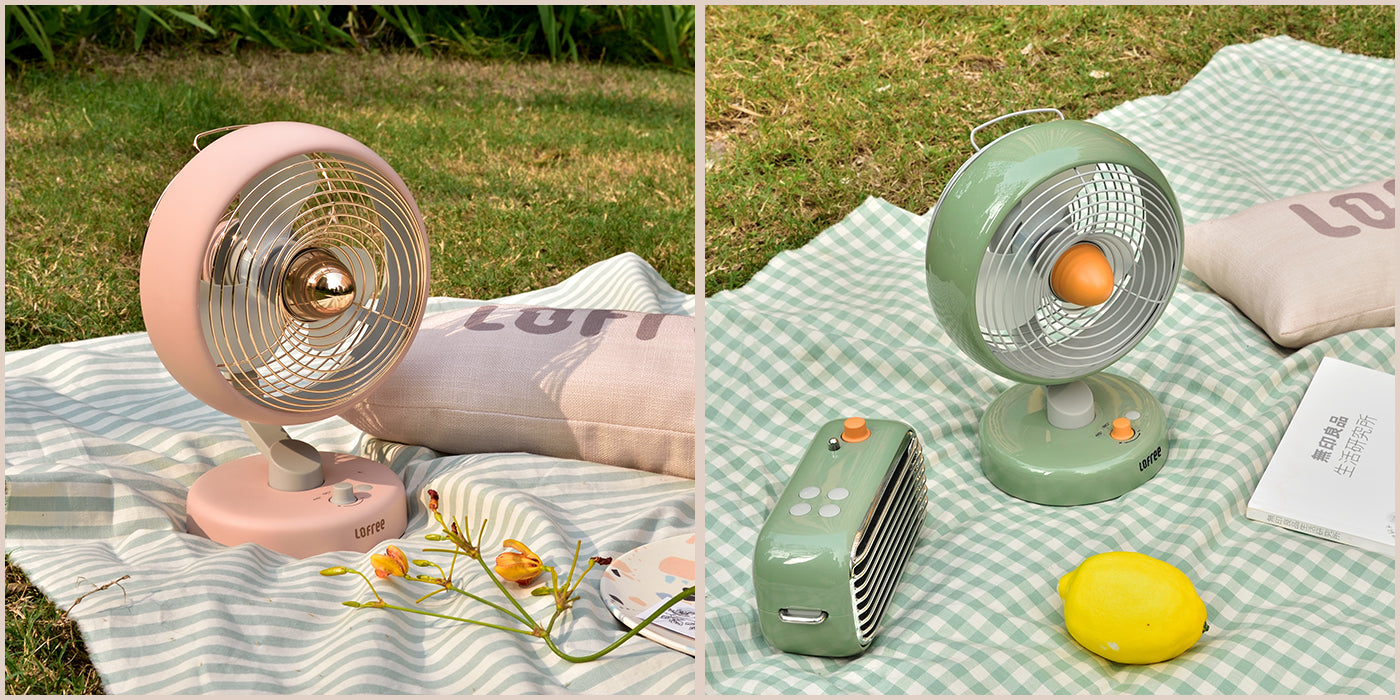 Grand Color Feast in Your 2m2

Lofree aims to offer creative and colorful items. Colors regarding Mid-summer green, milk tea, and Knight sliver are available for you to choose from for your own 2m2 color code. This small retro fan is light and portable.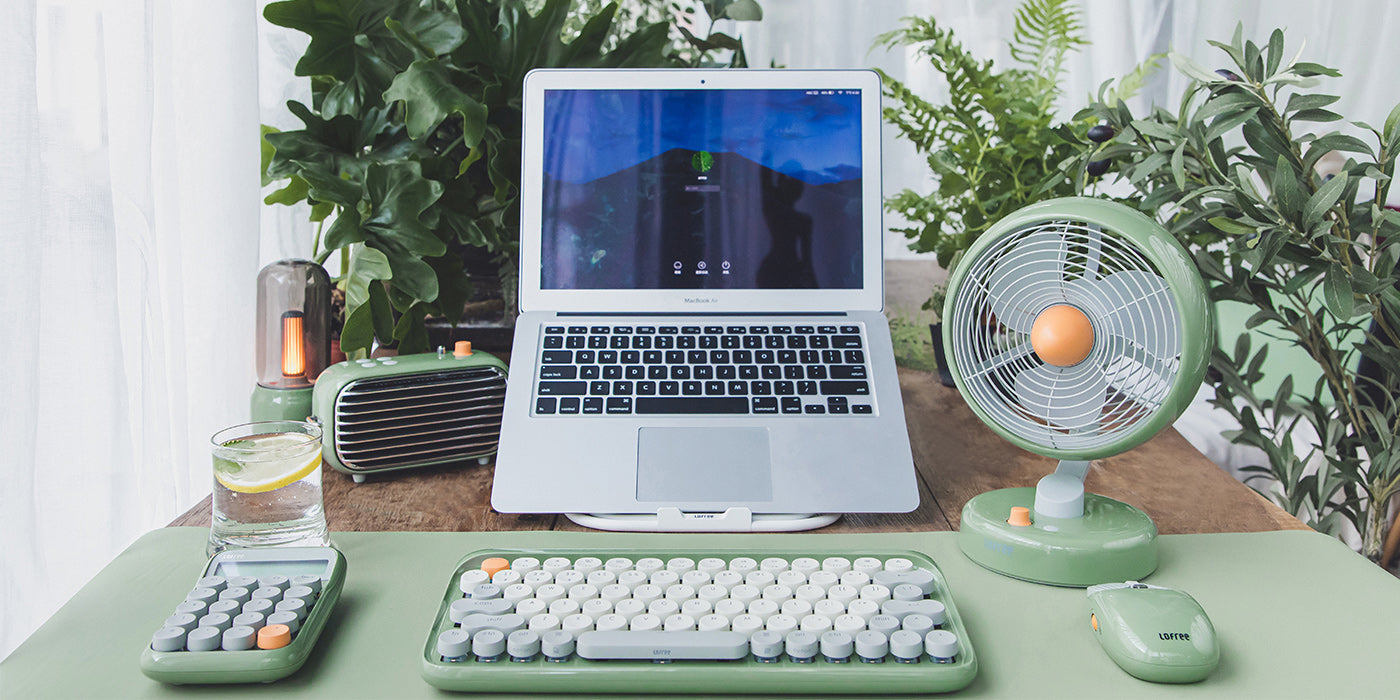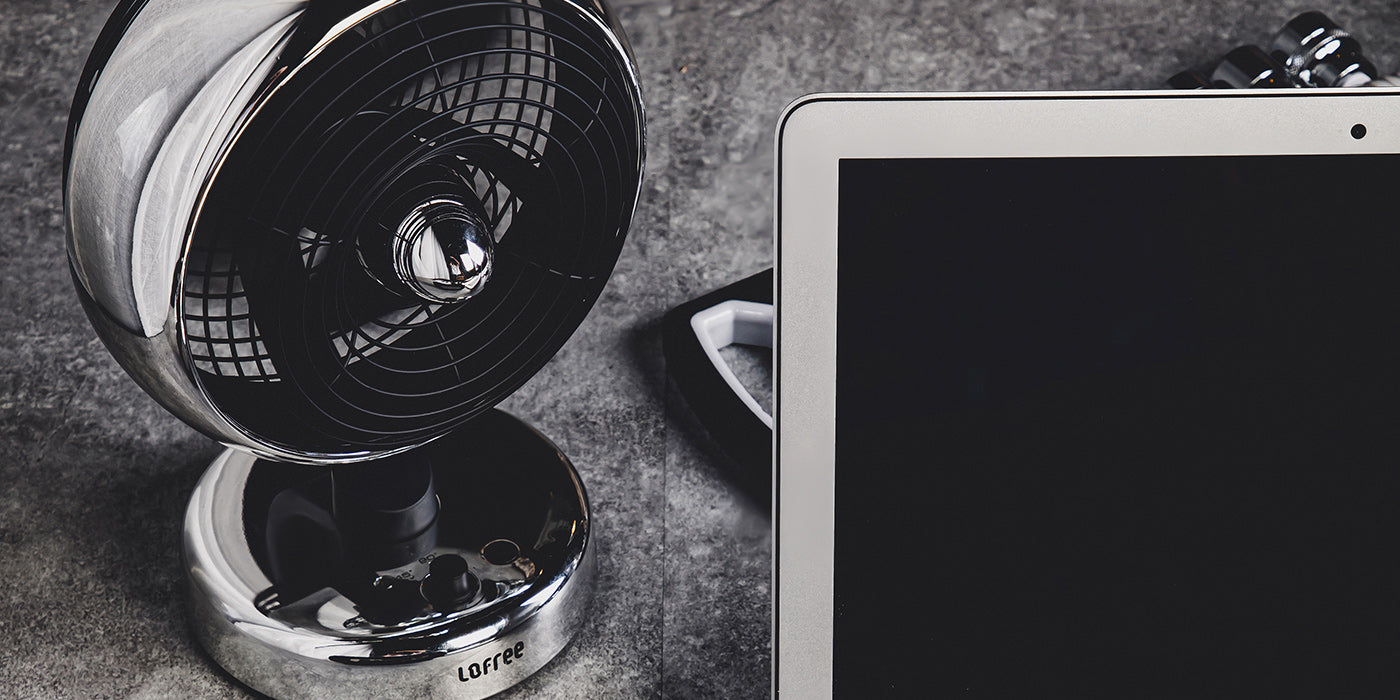 Long Battery Life
With a 3.7V 4000mAH lithium battery, this small retro fan can last 8 hours at a medium level. What if you need more wind to cool yourself down from your boss's anger? Don't worry! HE901 Pilot Stand Fan has 9 levels of adjustable wind force and a flexible fan rotor. Fits your needs at any time.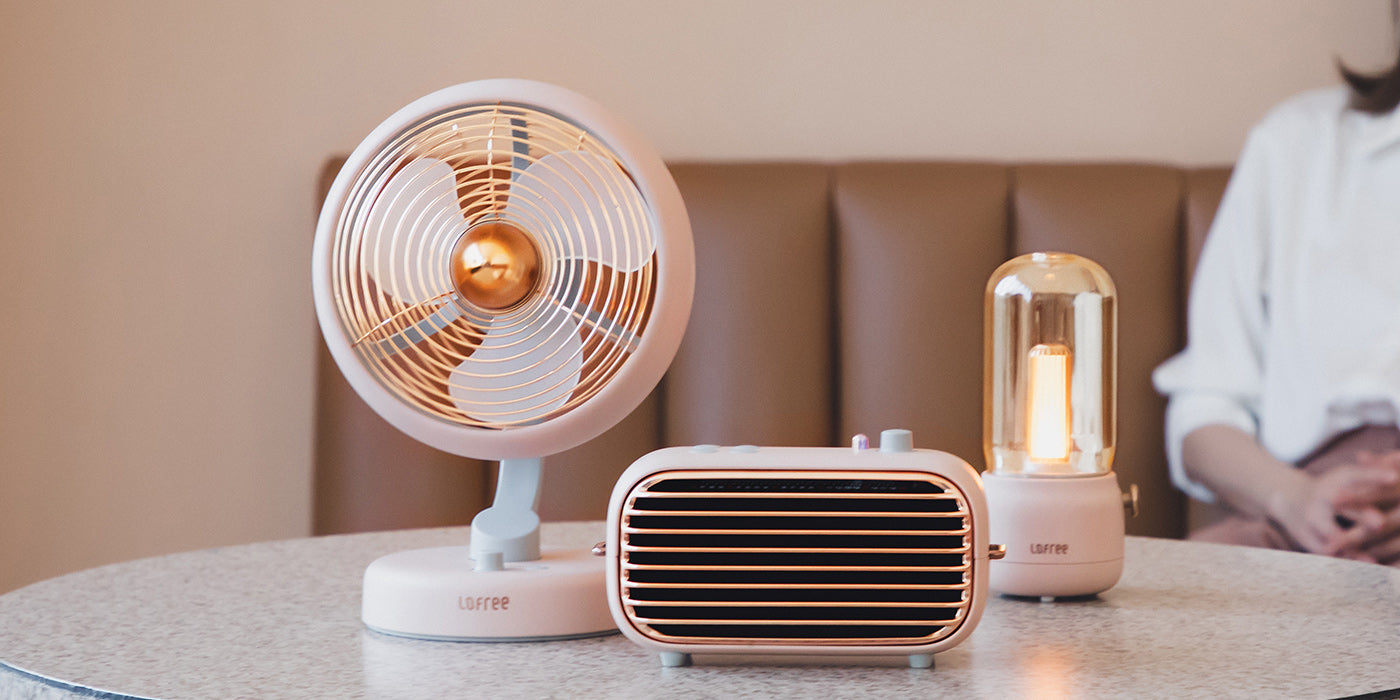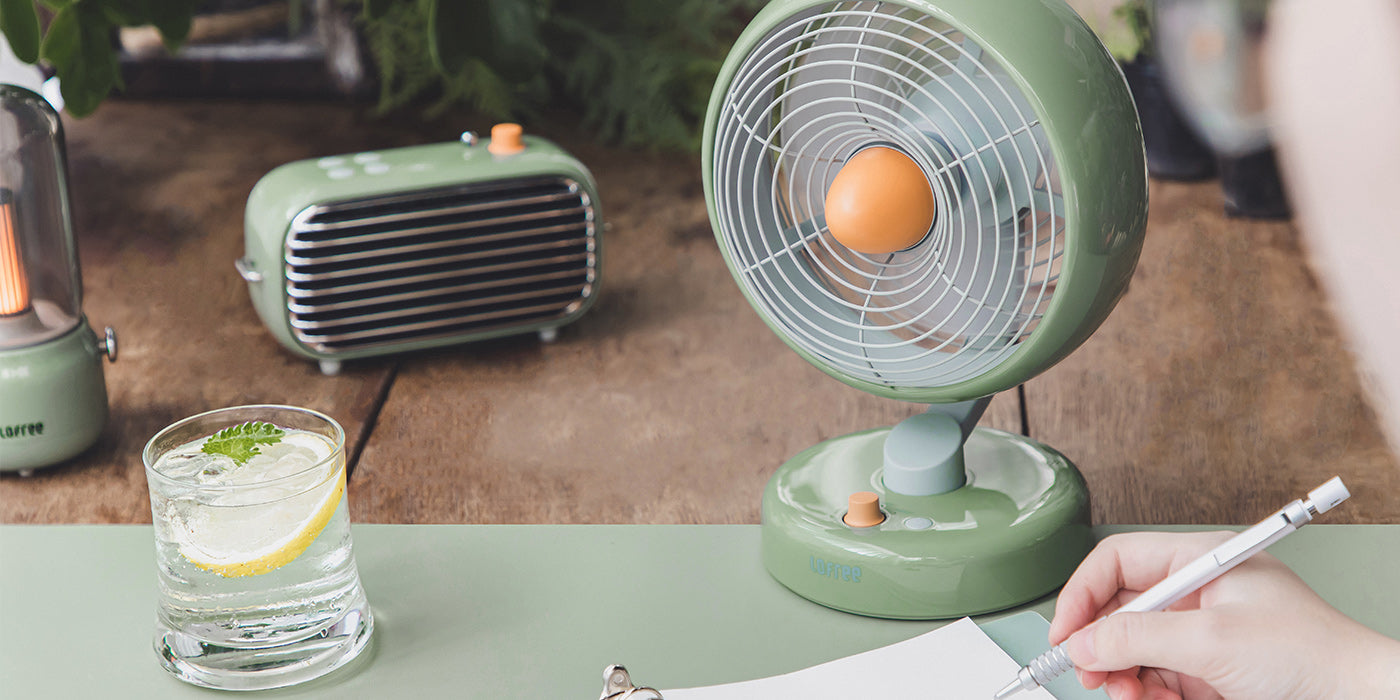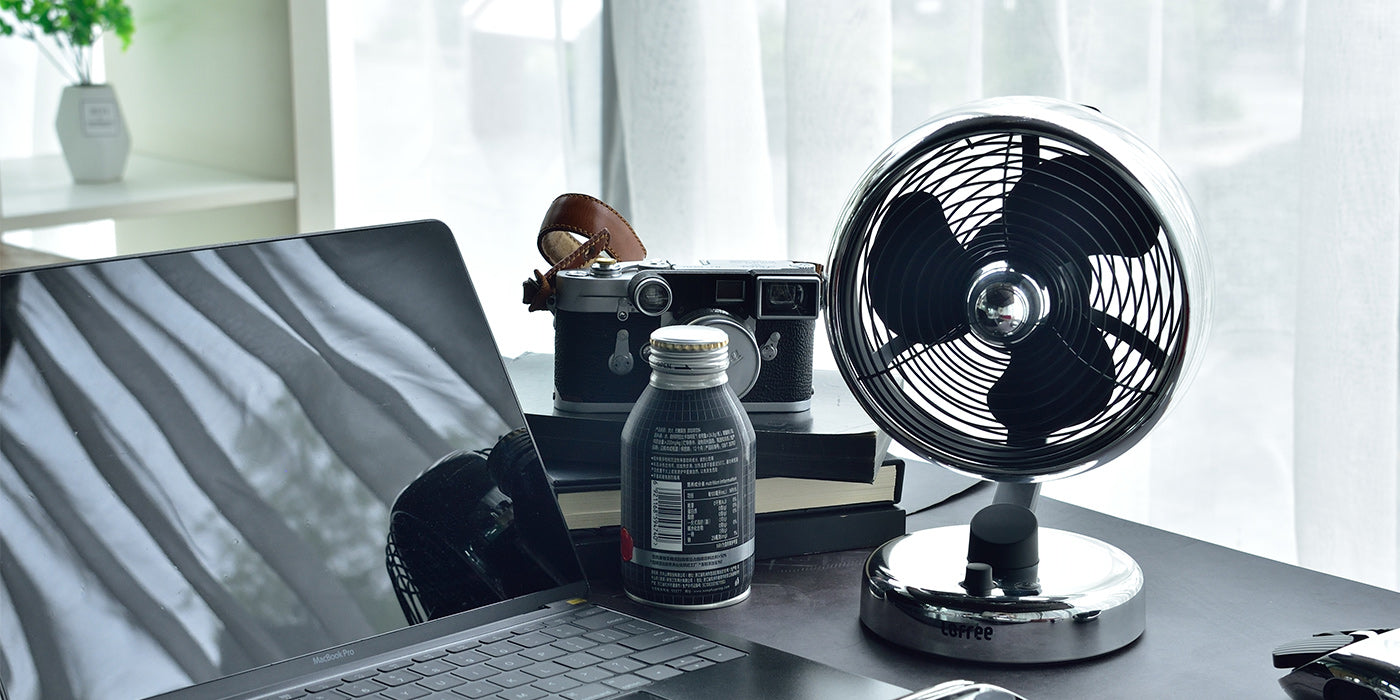 Peaceful Wind Like Ever Before
Feel like your fan having powerful wind but too noisy? Well, Lofree's small retro fan won't give you this concern! Its solid net cover provides soft wind quietly below 30dB. Chill yourself down while working on your 1000-assignment!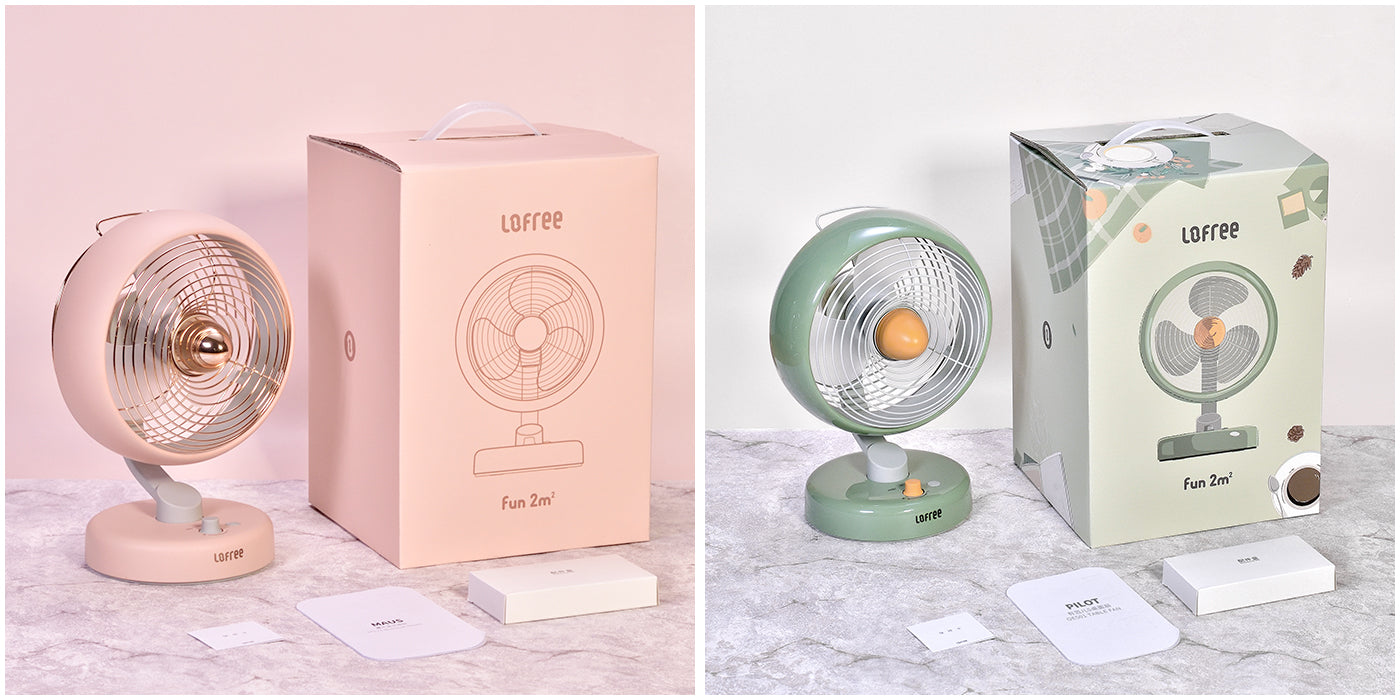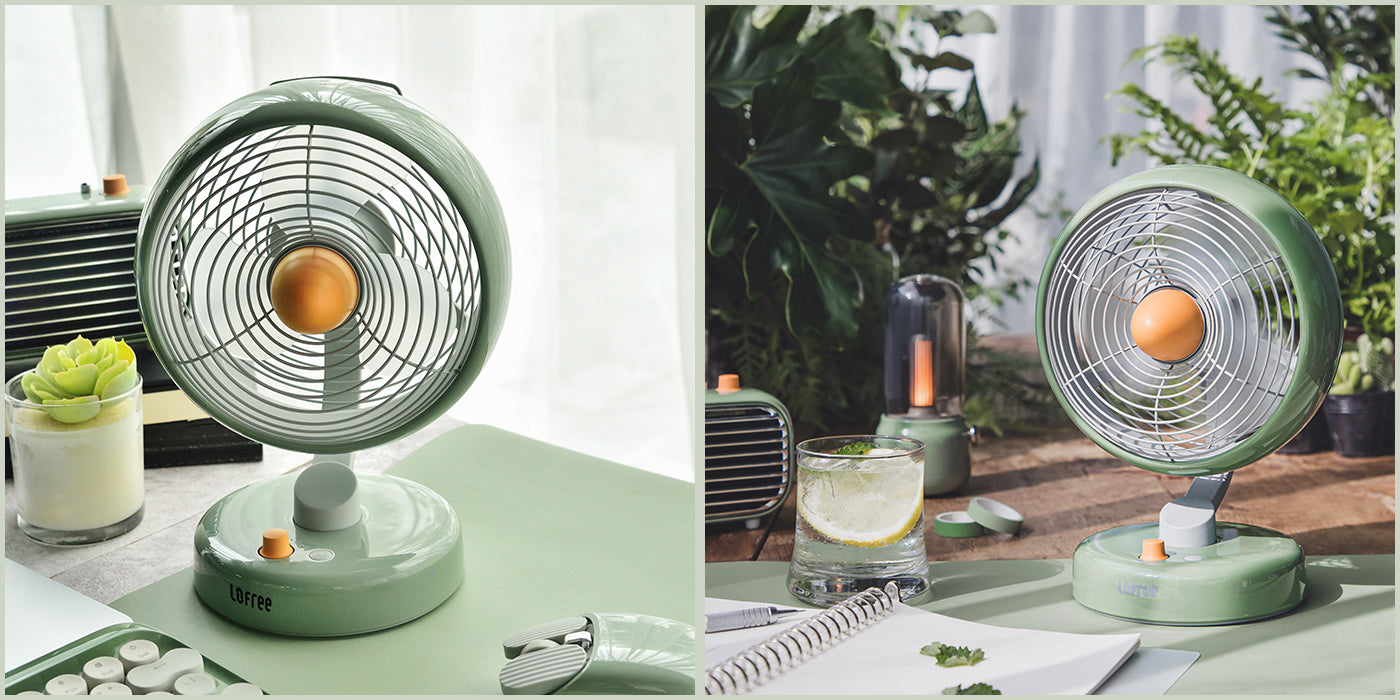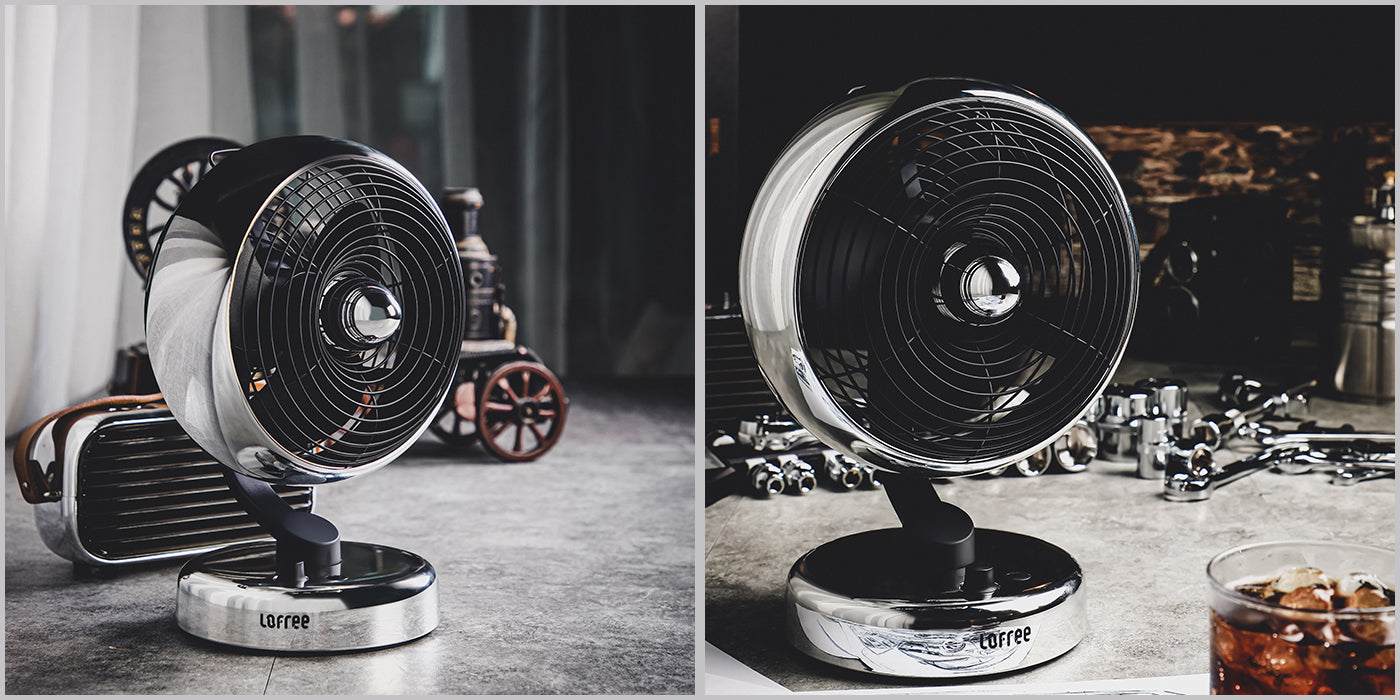 Product Information

| | |
| --- | --- |
| Brand | Lofree |
| Product Name | Pilot Stand Fan |
| Model | HE901 |
| Colors | Mid-Summer Green, Knight, and Milk Tea |
| Dimensions | 180.5x165.5x249mm |
| Weight | 840g |
| Operating Temperature | -10℃ to +40℃ |
| Working Humidity | 0% to 85%RH |
Battery Information
| | |
| --- | --- |
| Battery Type | Lithium battery |
| Capacity | 3.7V 4000mAH |
| Input Voltage | 5V - 1A |
| Power | 6W |