1.Description
Lofree EH112S Bluetooth Mechanical Keyboard Milk Tea brings you a minimalist, warm, and gentle working style in your 2m2 working space. Good visual effect with gentle and smooth color code defines you a new image in your 2m2 working space.
The Bluetooth mechanical keyboard with a unique warm color code will bring a great visual effect for you to enjoy in your 2m2 working space.2

Brightness is adjustable at 4 levels with the warm color code LED monochrome backlight for the whole electroplating keyboard. Typos can be avoided during high-speed typing under the function of a full N-key rollover.

Compatible with all systems and devices on the market. The long-lasting battery life also helps your multi-task in your 2m2 working space.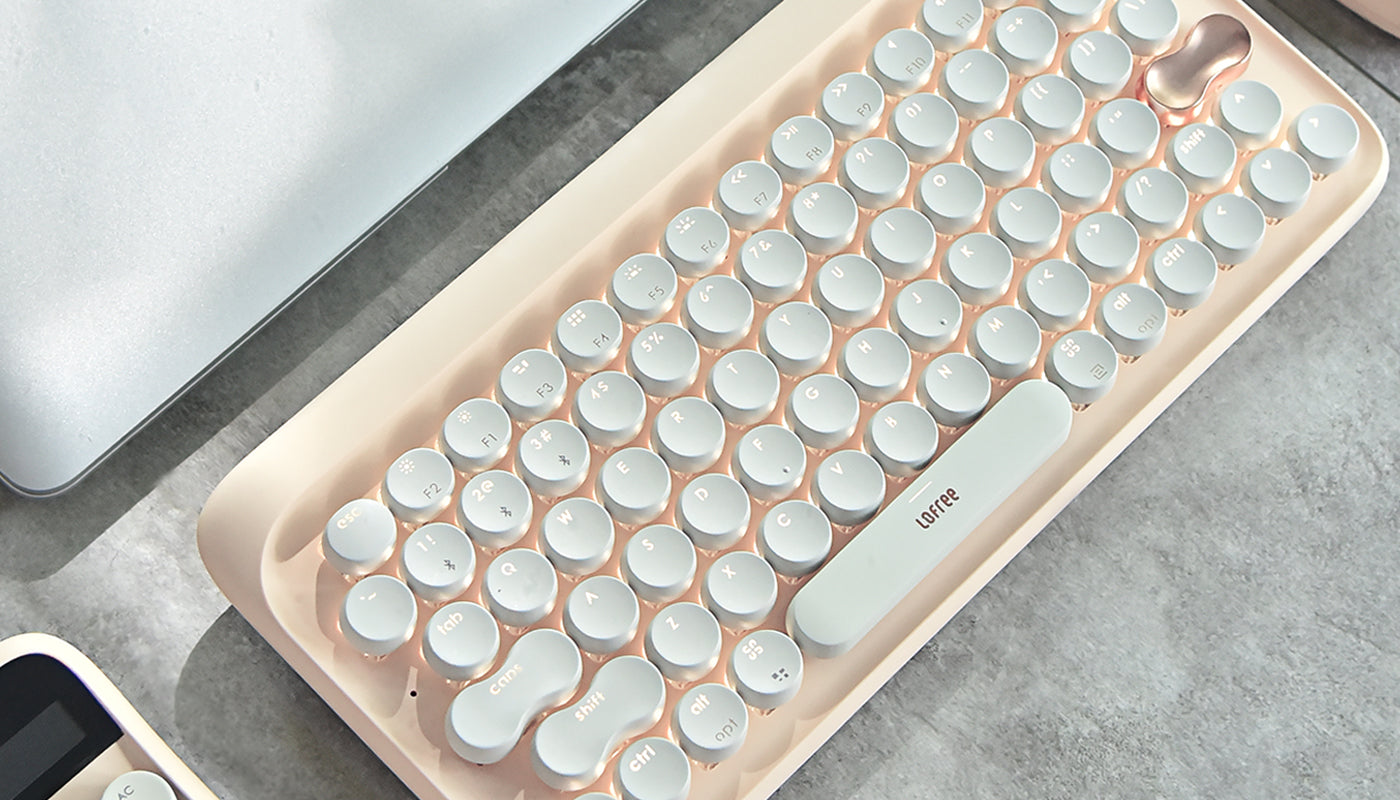 2.The Soft Inspiration for Your 2m2 Working Space
A gentle, warm vintage style Bluetooth mechanical keyboard with dot keys

79 gateron keys and mechanical body in warm tones

Gentle visual impression and impact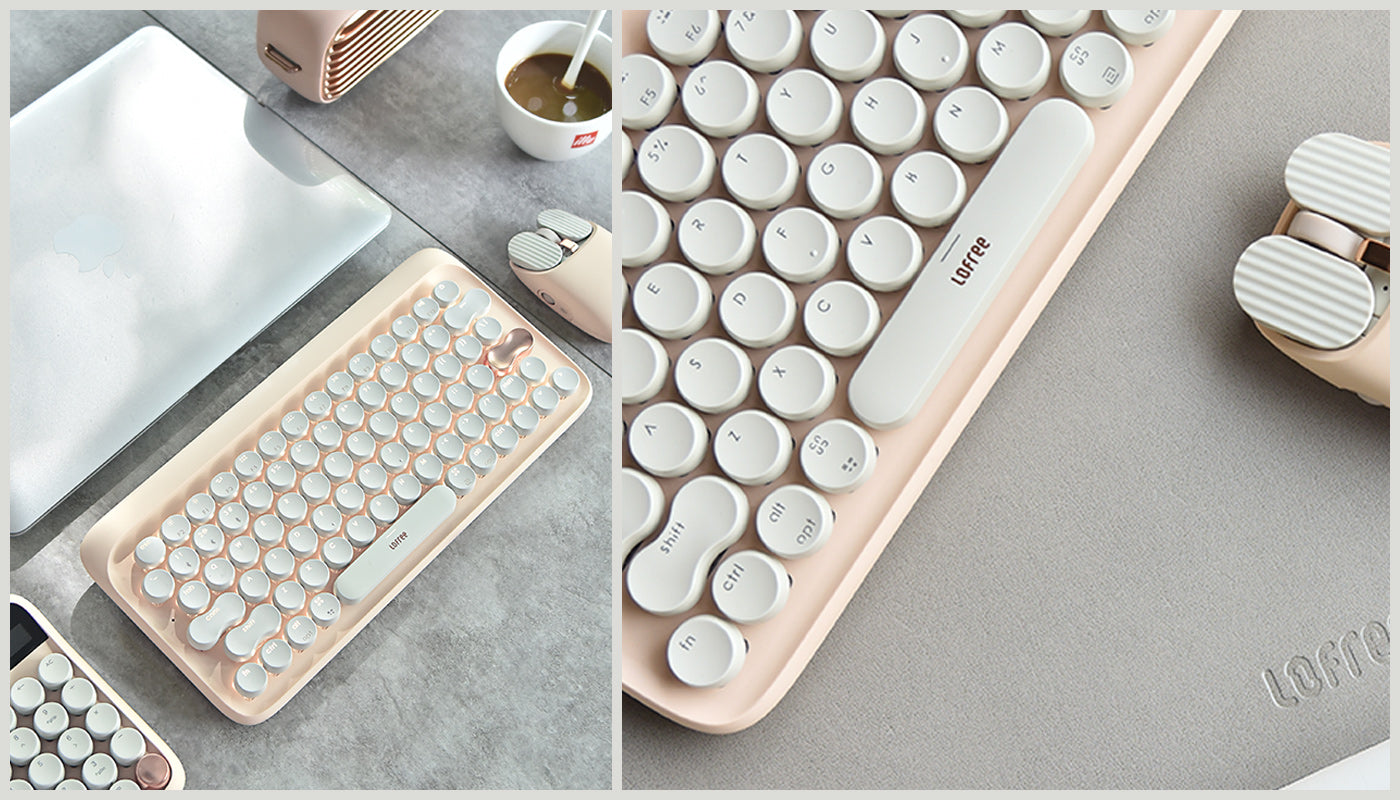 3.Your Gentle Working Partner in Your 2m2 Working Space
Full N-key rollover

4 levels of the white LED monochrome backlight

4000mAH lithium battery

Intelligent sleep mode

Wired/wireless connection is available for smartphones, laptops, and tablets with systems of Windows, IOS, or Android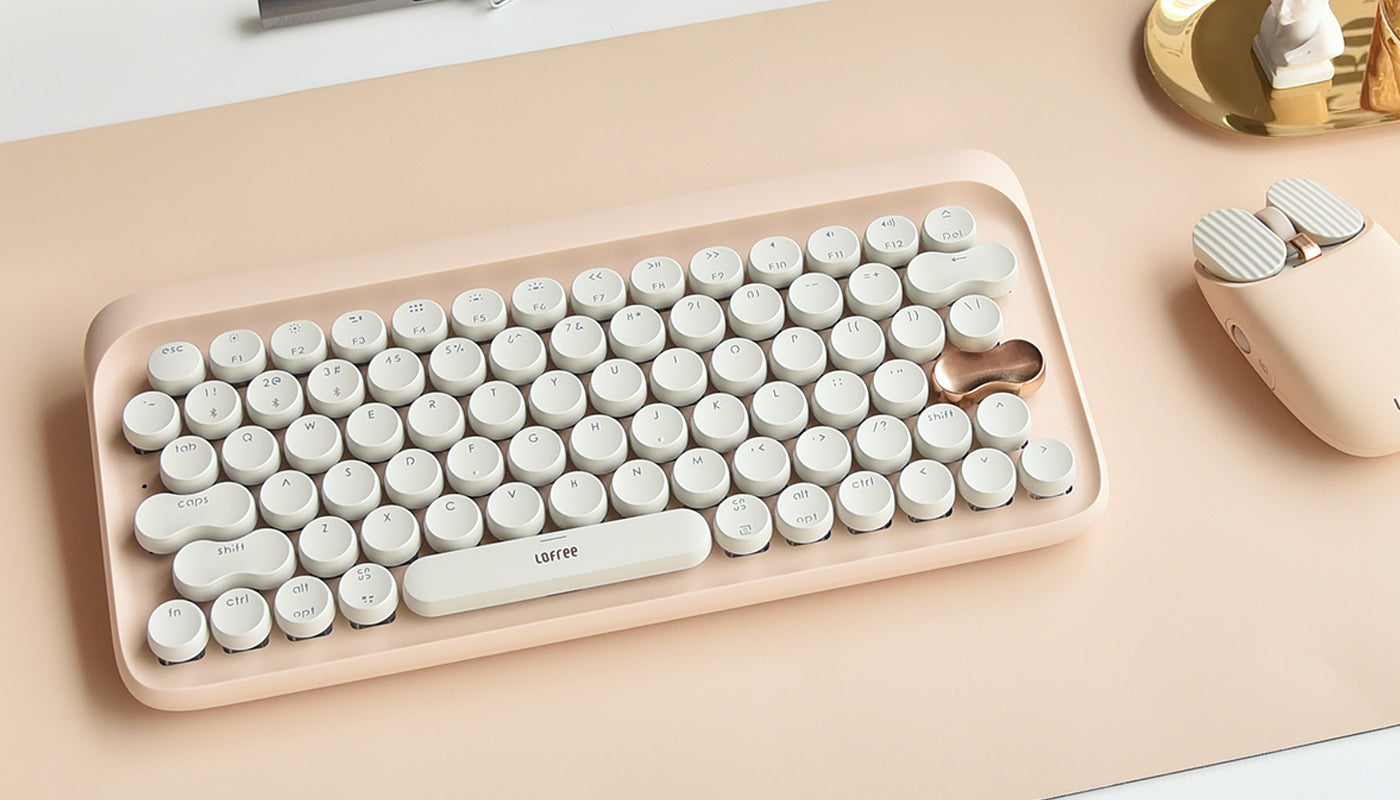 4.A Warm 2m2 Working Space with Milk Tea Mechanical Keyboard Bundle
Lofree provides the bundle set of a Milk Tea Bluetooth Mechanical Keyboard, a Maus Mouse and a numpad & calculator. With milk tea color as the main color, it conveys a kind of warm and soft breath, adding more warm moments for your work and life. The bundle of Bluetooth Mechanical Mouse, Keyboard and Number Pad & Calculator will be the warmest part of your 2m2 office desk.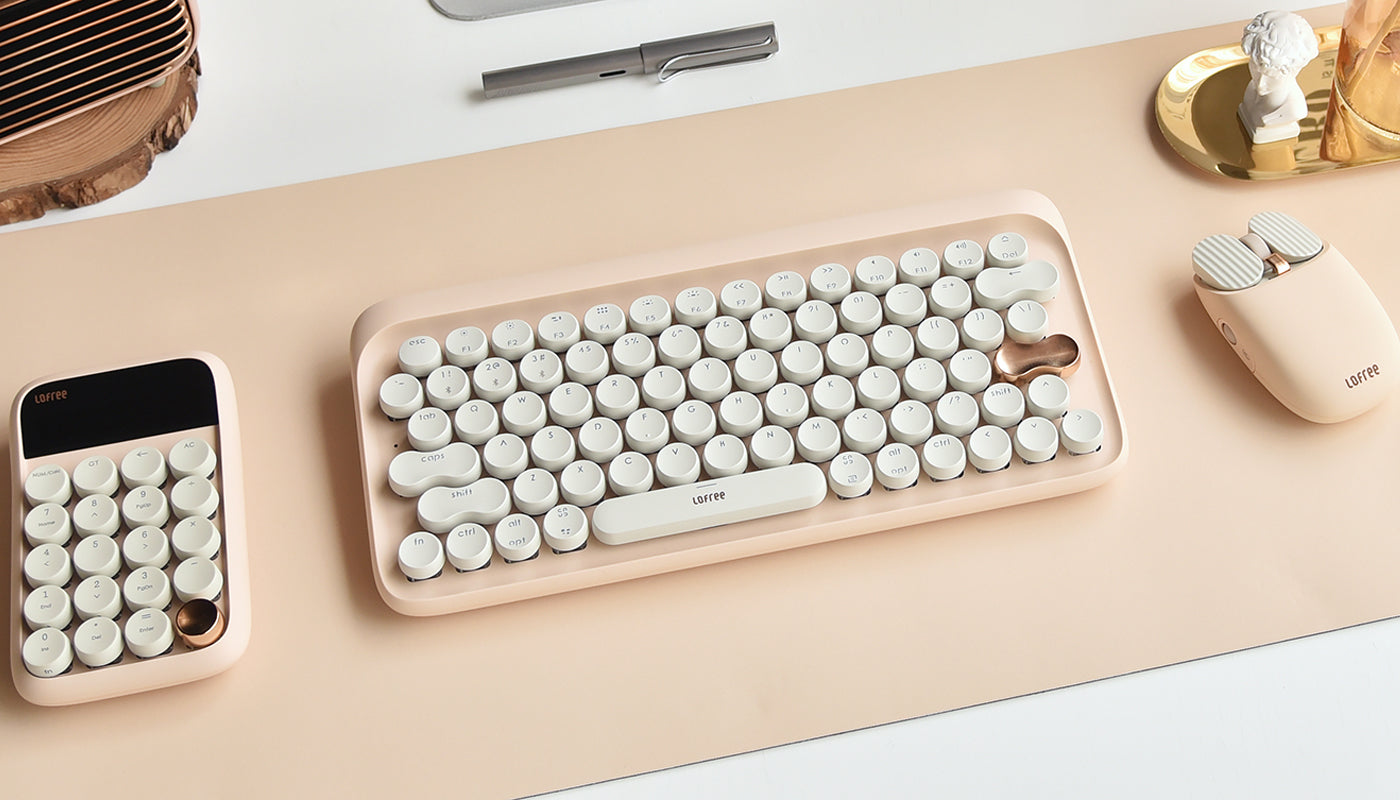 Product Information
| | |
| --- | --- |
| Brand | Lofree |
| Product Name | Bluetooth Mechanical Keyboard Milk Tea |
| Model | EH112S |
| Keypads | 79 keys, mechanical axis |
| Backlight | LED monochrome backlight |
| Dimensions | 306x144.5x30.6mm |
| Weight | 810g |
Battery Information
| | |
| --- | --- |
| Battery Life | 4000mAH |
| Charging Duration | 5 hours (under USB3.0) |
| Port | Micro USB |
Software Support
| | |
| --- | --- |
| Systems | Windows, Mac/IOS, Android for PC, smartphone, and tablet |
| Mode | Wired & Bluetooth |
| Device Name | DOT@LOFREE |