Knight Collection, Specials For Mechanical & Metallic Lovers
5 amazing pieces in one collection provided by Lofree are for the gentlemen like you. Lofree Knight Collection with metallic and mechanical visual effects must be your all-year favorite!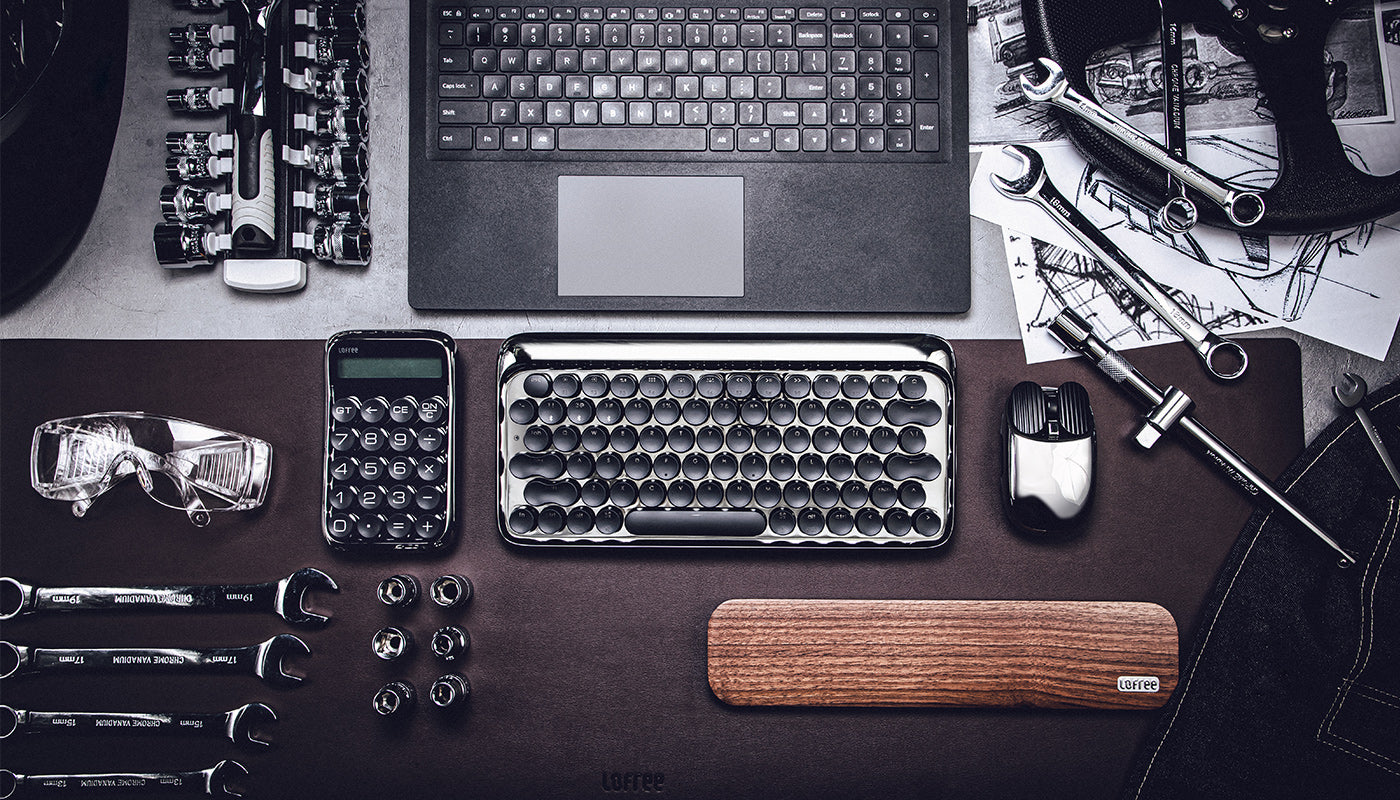 Knight Spirit Behind Knight Collection
Don't let the cold-looking fools you! All the items in Lofree Knight Collection follow human science. The LED monochrome light, the black mechanical keyboard, the dot calculator, and the palmer are all designed to bring you a 5-star comfort.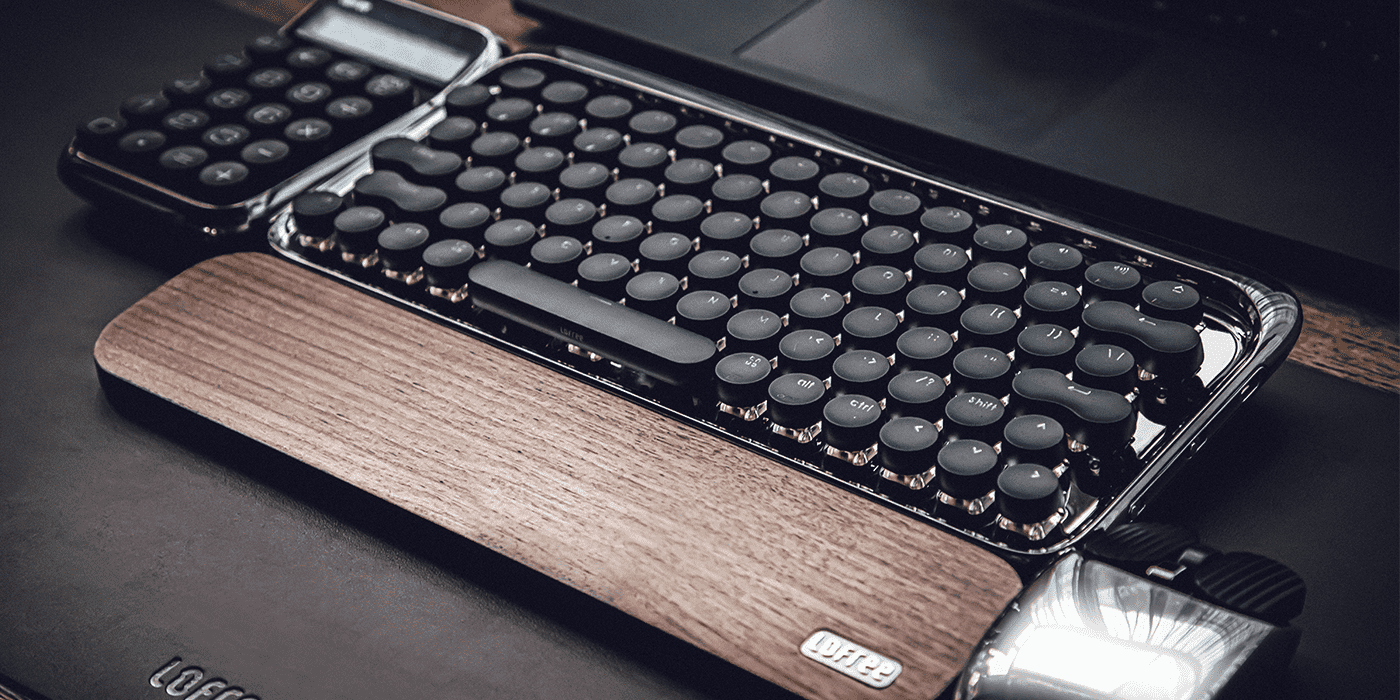 *Star 1: Knight Bluetooth Mechanical Keyboard - Bring You the best experience

What Lofree Knight Wireless Black Mechanical Keyboard pursuits isn't meant to be good-looking. Here are remarkable functions that Knight Black Mechanical Keyboard provides:
79 vintage Mechanical Switches with full N-key rollover

White LED monochrome backlight with 4 adjustable brightness levels

4000mAH lithium battery

Intelligent sleep mode

Wired/wireless connection for smartphones, laptops, and tablets with Windows, IOS, or Android system.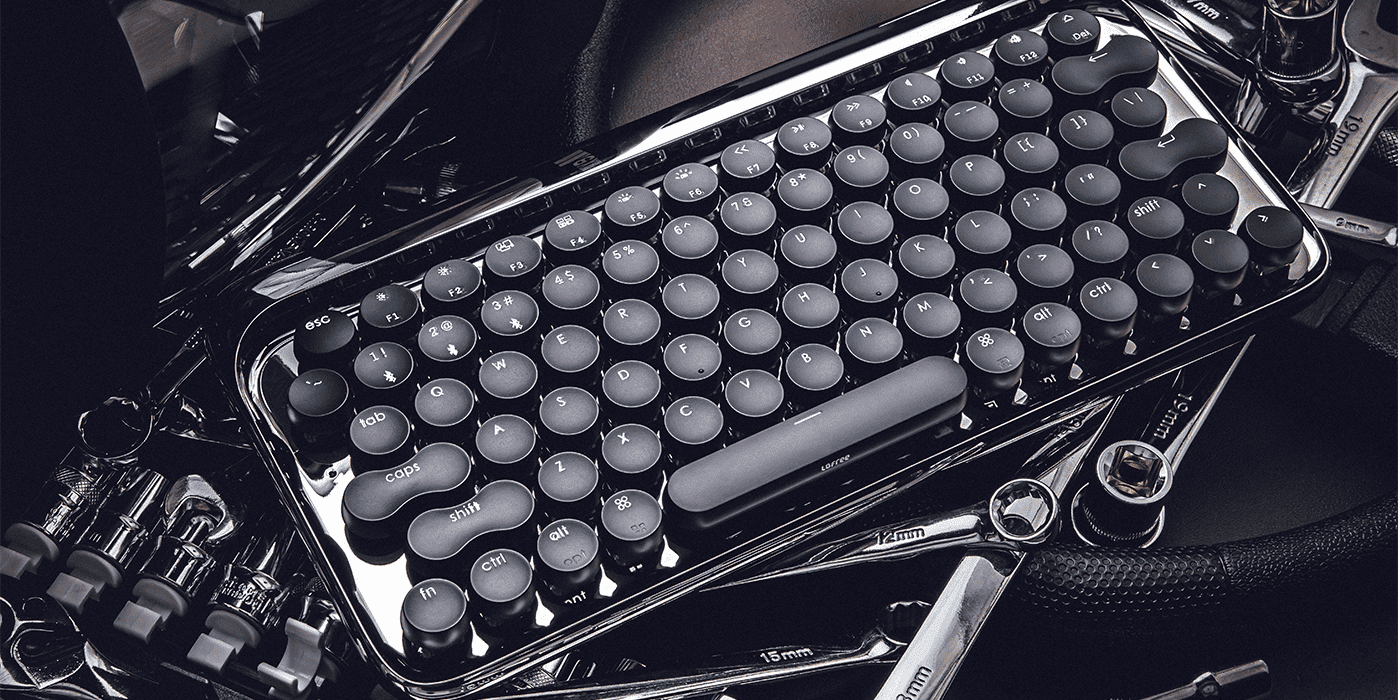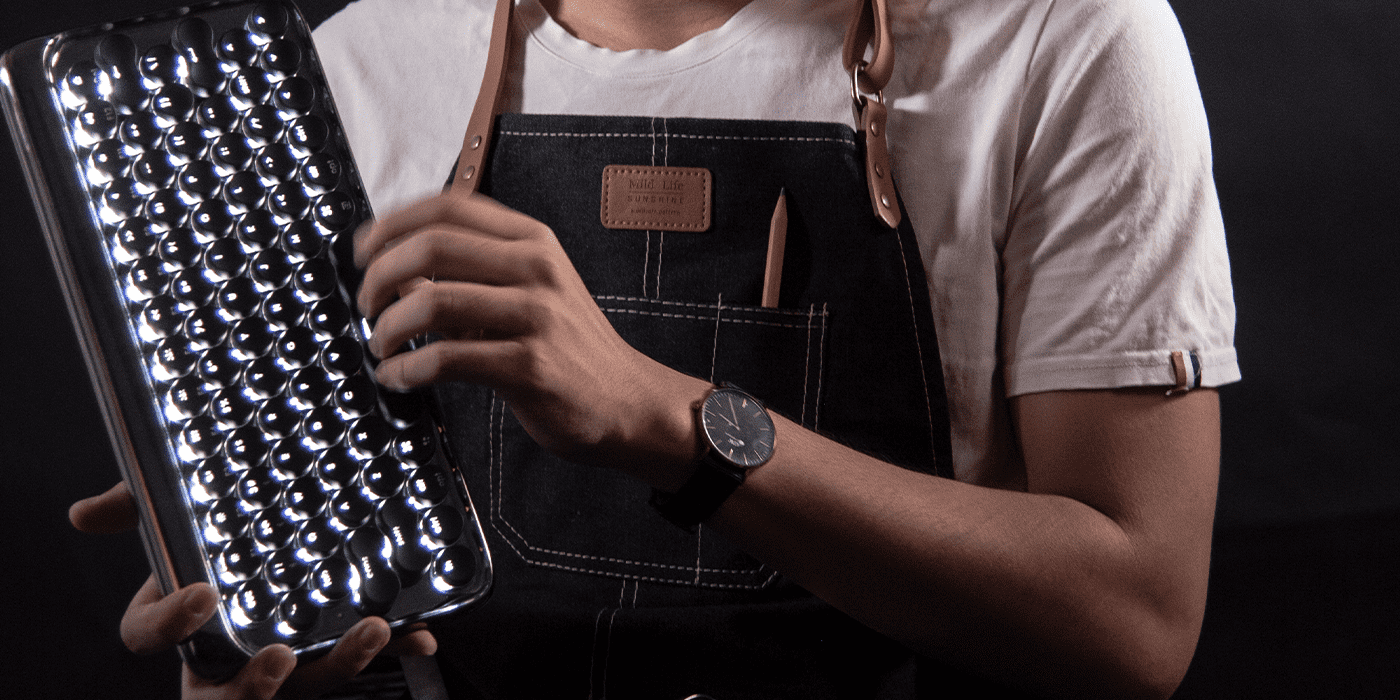 *Star 2: Knight Wireless Mouse - Catching Up Your Speed

There is no need to limit your speed when using Knight Wireless Mouse. With multi-finger gestures and multi-device support, Knight Wireless Mouse is good at increasing your productivity.
Multi-finger gesture supported

Connects to 2 devices simultaneously via 2.4G and Bluetooth

Adjustable sensitivity from 800 to 3600

A 3-minute charge lasts for 8 hours of work

Compatible with Windows 10, Mac, and iMac systems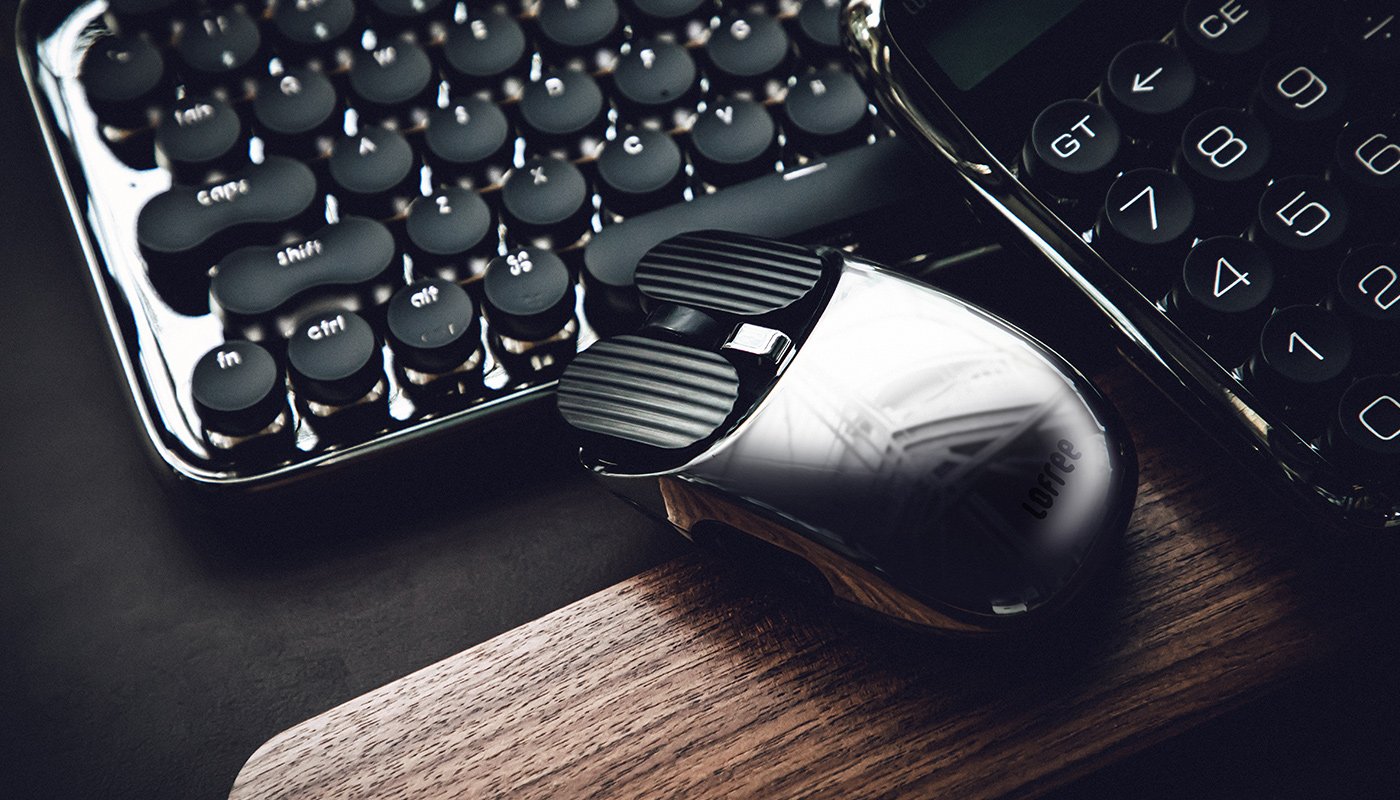 *Knight Dot Calculator - Simple but sophisticated

Get a minimalist mouse from Lofree Knight Collection. With cute round dot keys and satisfying clicking sounds, calculating with the Knight dot calculator will never be your problem!
Scientifically easy to use layout

Screen display with 10 digits

Low power consumption (an AAA battery lasts for 500 hours)

Intelligent sleep mode.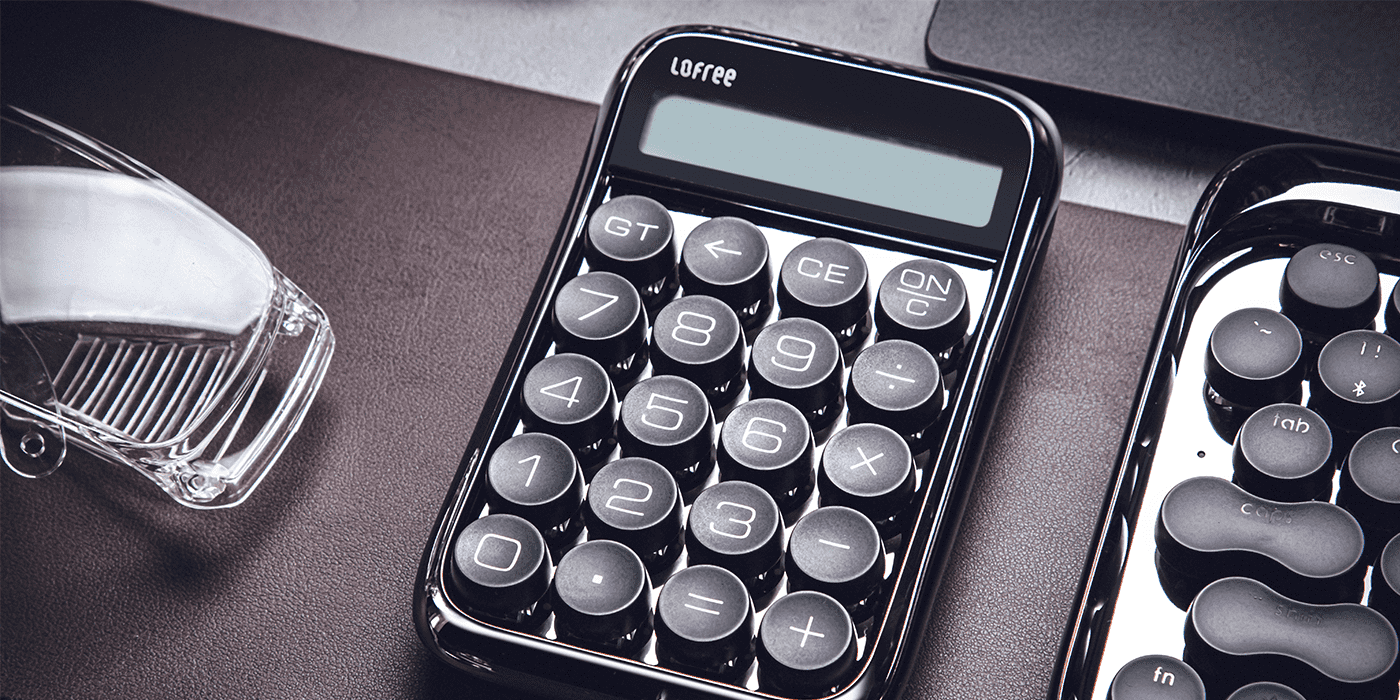 *Star 4: Reversible Mat - Comfort You Front and Back

Even a high-speed moving mouse needs a reversible mat to smooth the movement. Knight Reversible Mat covers with a smooth surface that helps your Knight Wireless Mouse to perform well.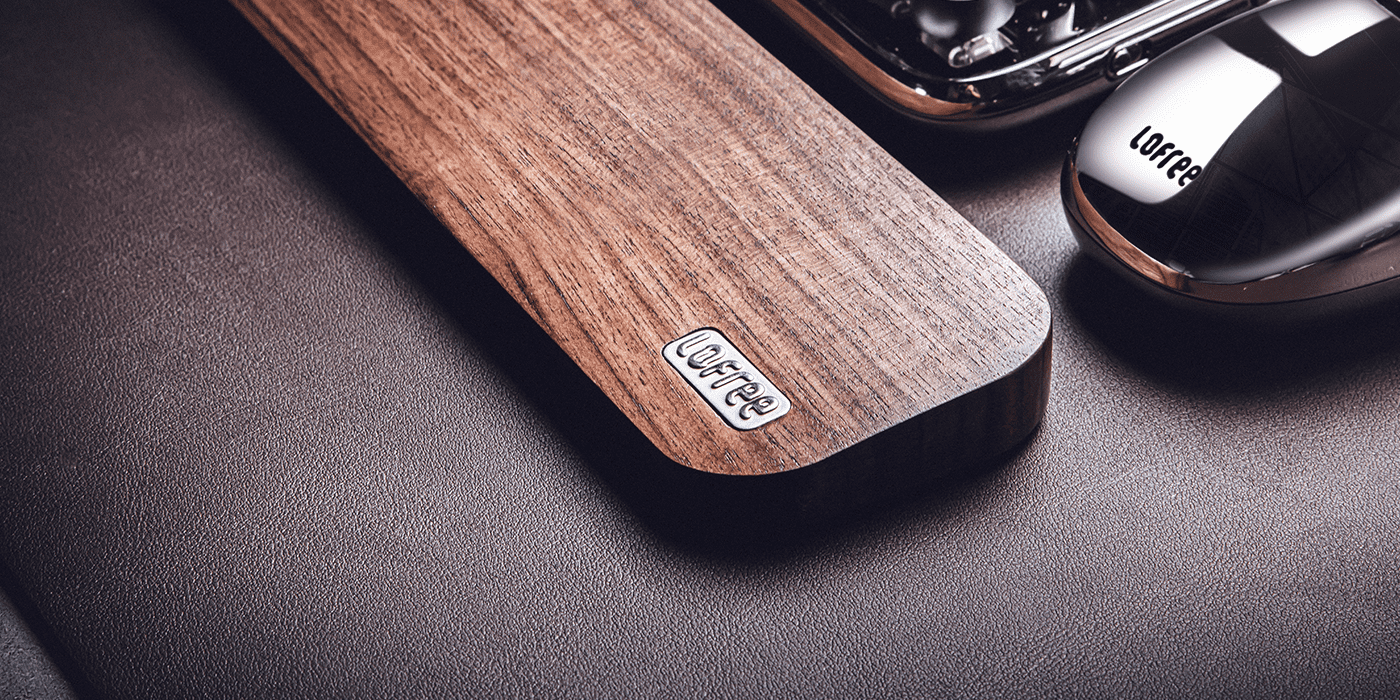 *Star 5: Wood Palmer - The Knight's Finishing Touch

Get your fatigue muscles a break during your work! The perfect angle of the wood palmer relaxes your wrist whiling working. Knight Palmer is also the finishing touch among the metallic and mechanical vibes.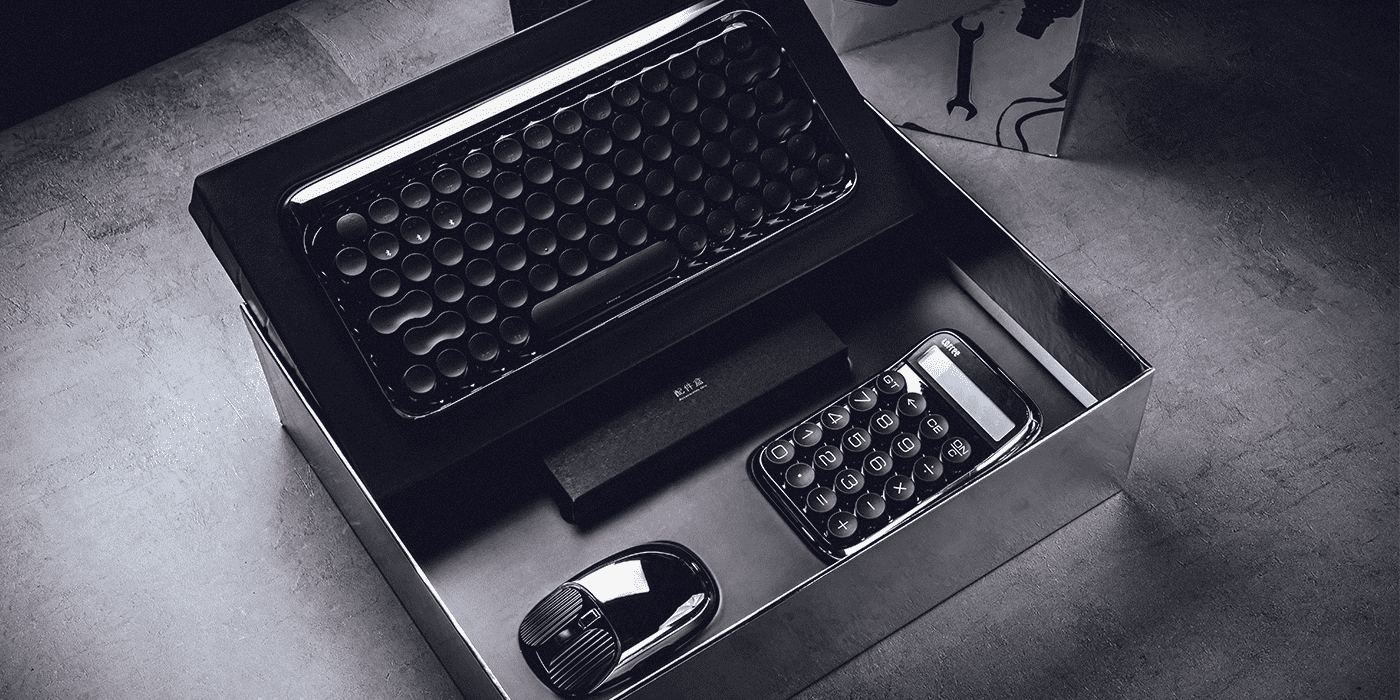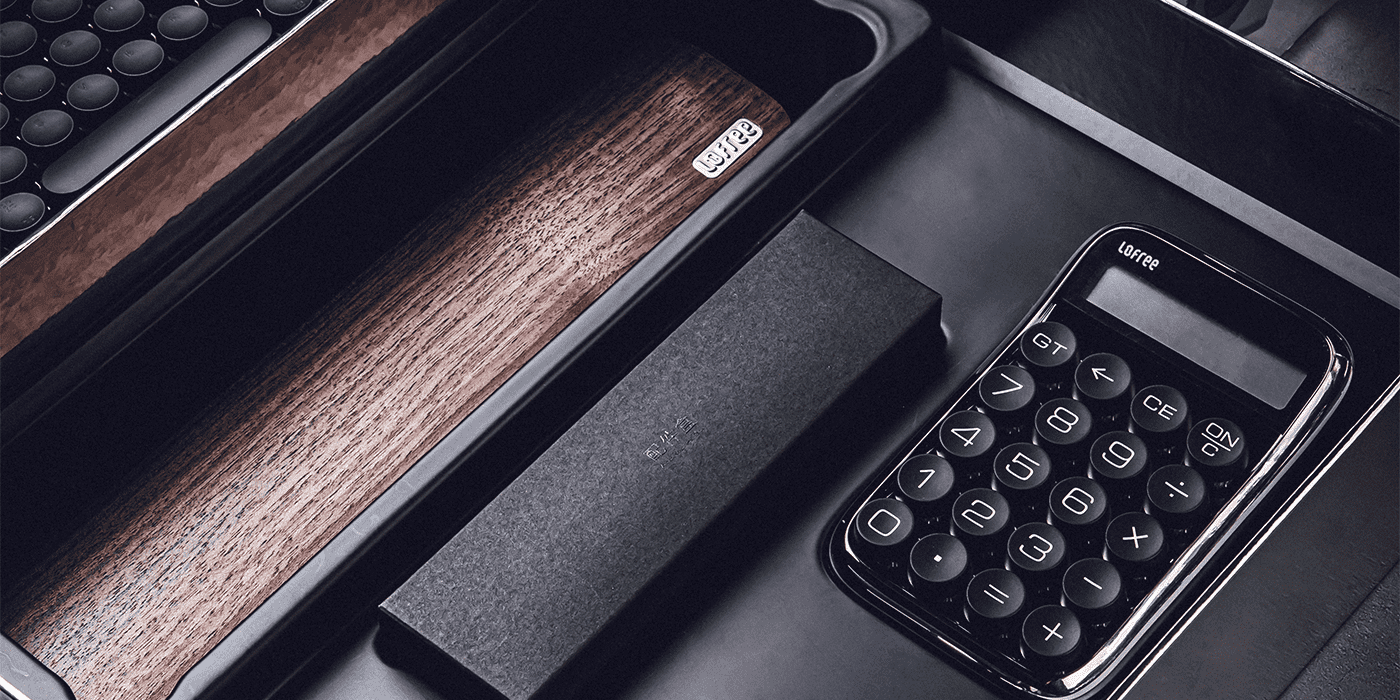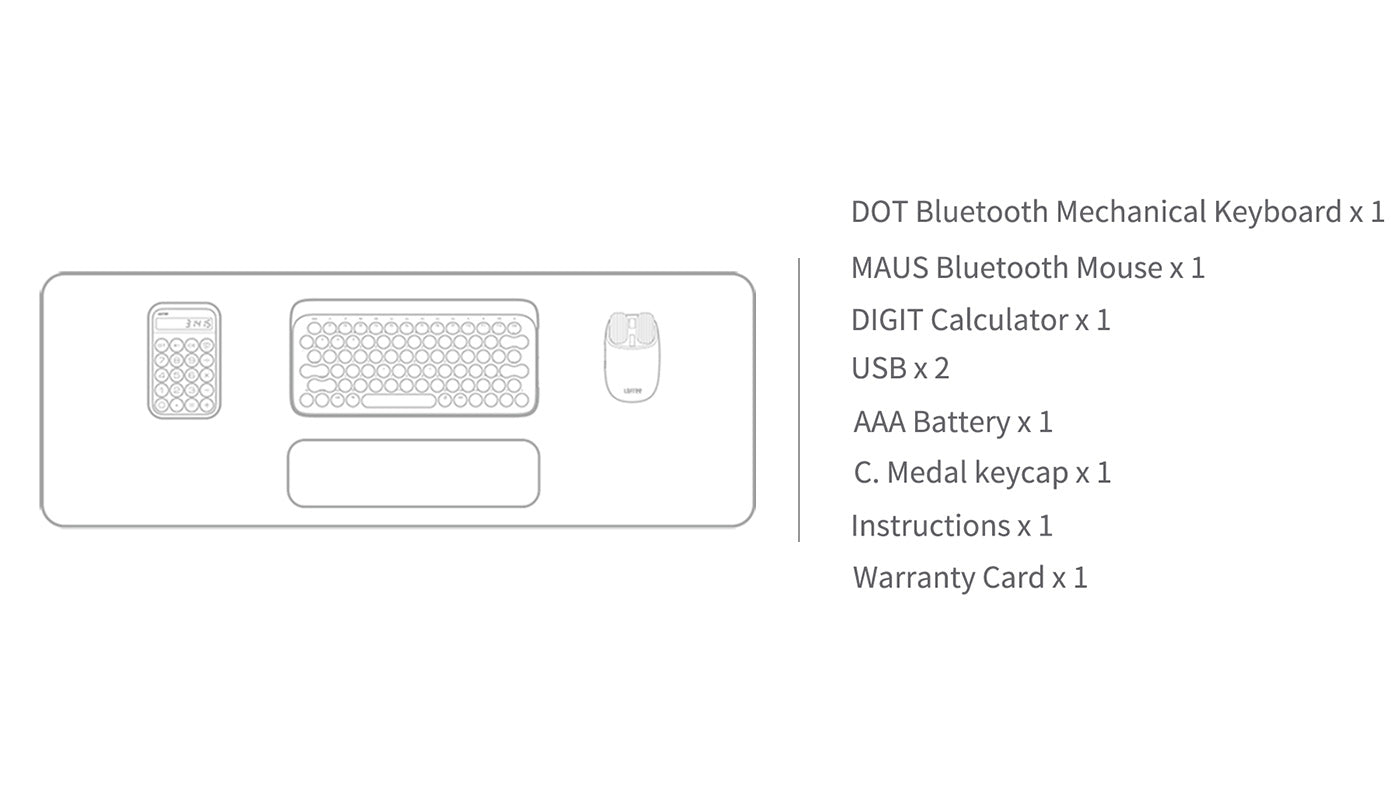 Product Information

| | |
| --- | --- |
| Brand | Lofree |
| Product Name | Bluetooth Mechanical Keyboard Knight |
| Model | EH112S |
| Keypads | 79 keys, Mechanical shaft |
| Backlight | LED white backlight |
| Dimensions | 306x144.5x30.6mm |
| Weight | 810g |
Battery Information
| | |
| --- | --- |
| Battery Capacity | 4000mAH |
| Charging Duration | 5 hours |
| Port | Micro USB |
Software Support
| | |
| --- | --- |
| Systems | Windows, Mac/IOS, Android for PC, smartphone, and tablet |
| Mode | Wired & Bluetooth |
| Device Name | DOT@LOFREE |
EH115 Bluetooth Mouse Knight
| | |
| --- | --- |
| Brand | Lofree |
| Product Name | Maus Chips Bluetooth Mouse Knight |
| Model | EP115 |
| Dimensions | 108x63x34mm |
| Weight | 98g |
| Port | Micro USB |
Software Support
| | |
| --- | --- |
| Systems | Windows 10, Mac, iMac |
| Bluetooth Version | Bluetooth 4.0 |
| Mode | Bluetooth/2.4G |
| Device Name | DOT@LOFREE |
| DPI | 800/1200/1600/2400/3600 |
EH113P Calculator Knight
| | |
| --- | --- |
| Brand | Lofree |
| Product Name | Calculator-Knight |
| Model | EH113P |
| Dimensions | 48xW 92xH 35mm |
| Weight | 162g |
| Keys | 20 keys, Mechanical keys |
| DC | 1.5V |
 Reversible Mat Knight
| | |
| --- | --- |
| Brand | Lofree |
| Product Name | Reversible Mat Knight |
| Model | AH105 |
| Dimensions | 900x320x2.5mm |
| Texture | PU leather |
| Keys | 20 keys, Mechanical keys |
| DC | 1.5V |