Looking for new keycaps to upgrade your mechanical keyboard in styles? PBT keycaps are perhaps the most sought material for typists and gamers, but only if you choose the right PBT keycaps. Read on to learn more about how LOFREE defines his ALL-NEW PBT keycaps.
Polybutylene Terephthalate keycaps, commonly referred to as PBT keycaps, are usually more expensive to source and produce, so for a lot of keyboards you'll either have to buy them separately or pay a markup. They are synonymous with hardness and durability, meaning that they are guaranteed to last for many years. PBT keycaps are also known for their textured surface. While touch is a personal preference, many users find that the increased grip is ideal for fast typing and long gaming sessions alike.
PBT keycaps are matte and not very shiny. They also tend to be thicker.
What LOFREE PBT Keycaps Offer?
The PBT content matters most as a refined PBT keycap. In theory, the higher content means better performance of keycaps, like touch, keystroke and durability. Through thousands of times test and scrapping over 20.000 keycaps, LOFREE made it 85% of PBT content as a result of massive production and upcoming dye-sublimation.
Dye-sub is printed onto the keycaps. There is a heat treatment process that engraves the legend onto the keycap that will permanently be there. The dye-sublimation process is only on non-backlit keycaps made from PBT. This method is often used on high quality keycaps and budget alternatives to the highest quality sets.
To make the legends and patterns highly visible and durable, we upgrade the Dye-Sub into Five-Sided one. We set up a special production line for PBT keycap sets. It is a highly labor intensive printing method that a special paper is first printed with the legends, then the legends on the paper is specially heat transferred onto the keycap.

If you seek for non-backlit, never-worn out and moderate keycaps, LOFREE's PBT Keycap Set is well worth considering.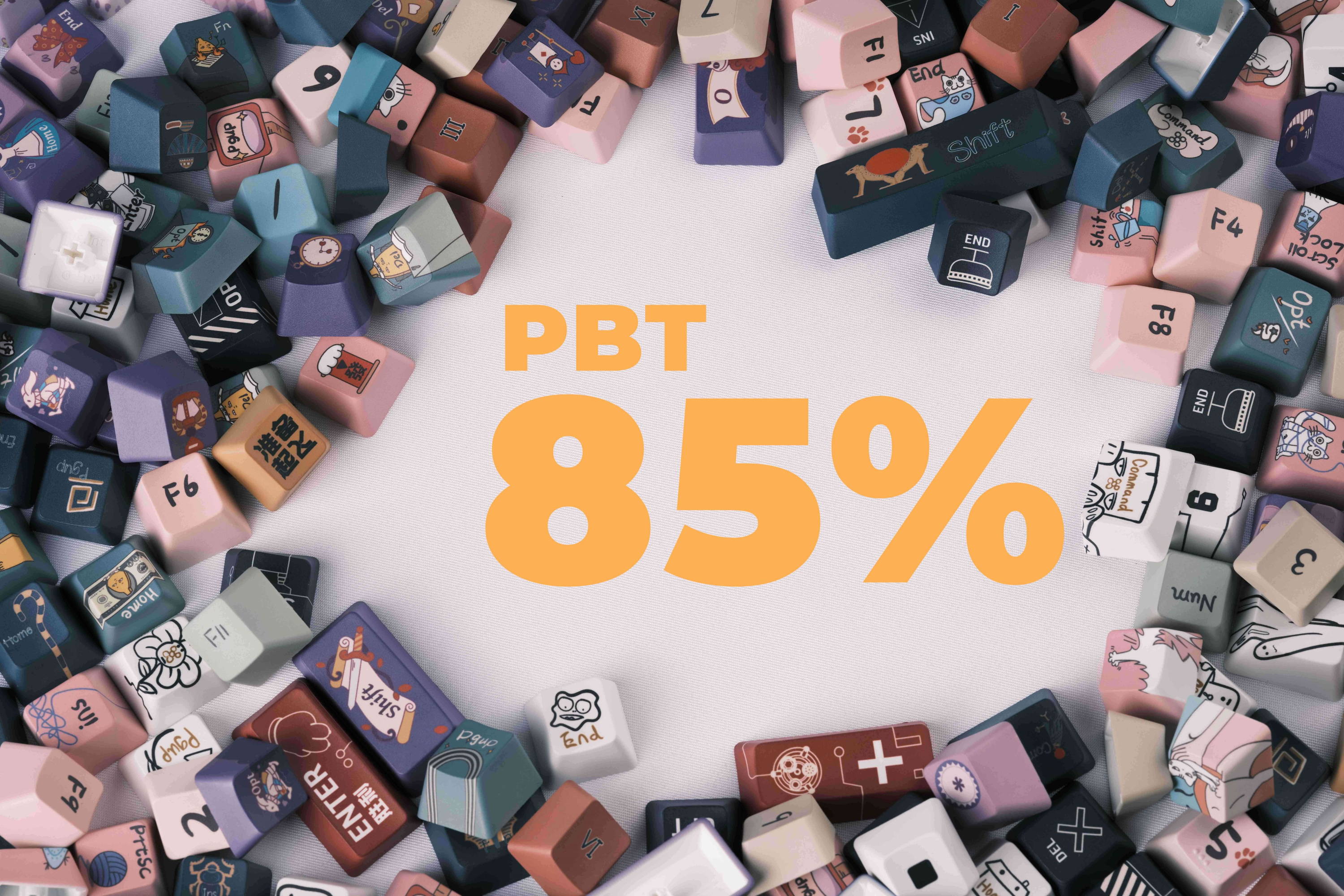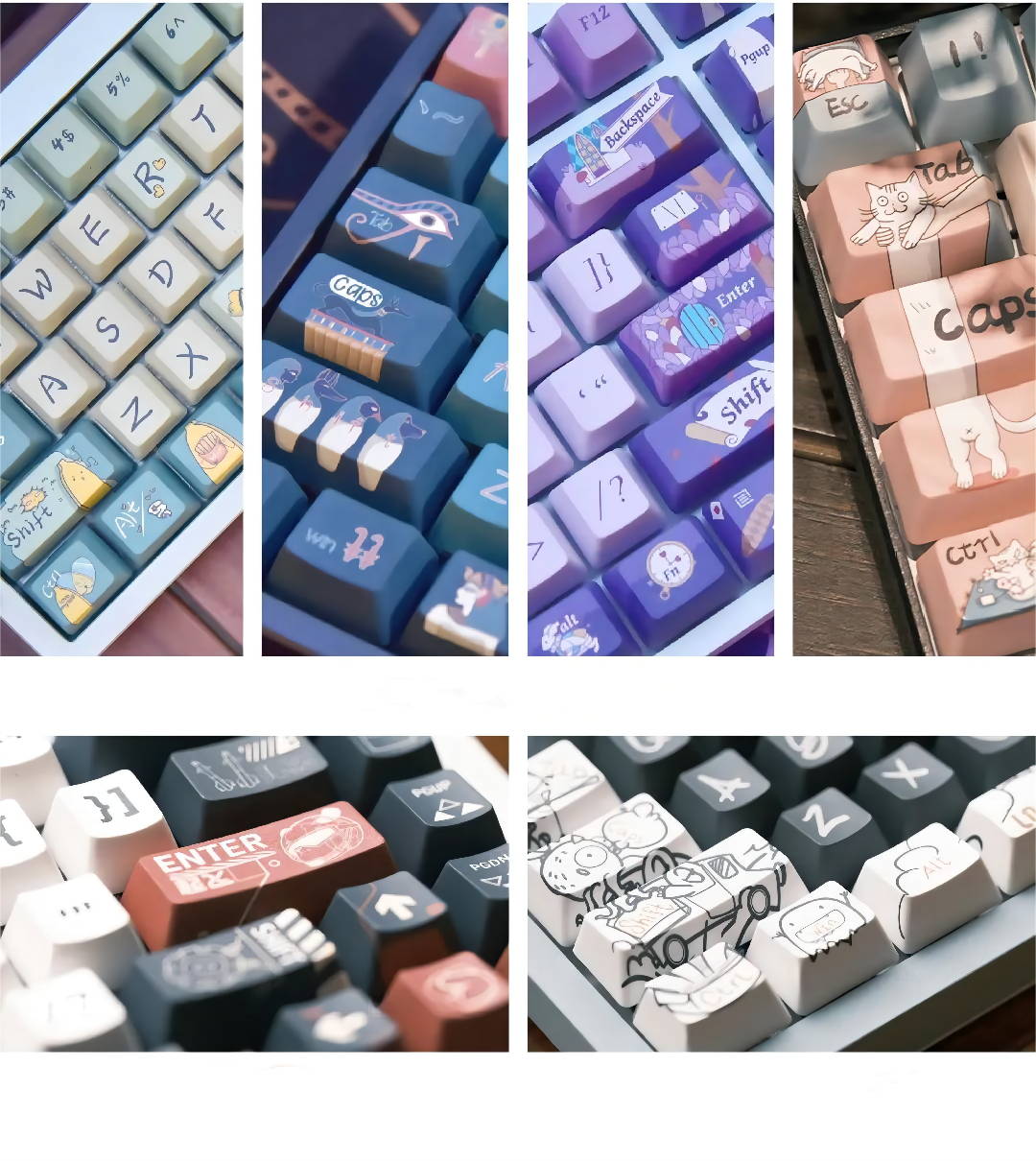 When you are putting keycaps into keyboard, we believe a keycap is not only a material you can watch and touch, but also a gadget worth playing with in your hands. You take it out, see it inside and outside and don't want to find any rough crafts.

Inner parts of every single keycap is worked out through Mold Texturing - is the process of adding a pattern (the texture or grain) to a mold product. The numbers and lines are extremely clear while the edge of the cap buttom keeps smooth that you won't hurt your fingers.
Last year LOFREE launched PBT Keycap Set for TOUCH series keyboard with over dozens of themes. And now we decide to hit OEM profile keycaps, which fits most brands and models of keyboards in the market. LOFREE wants to become a unique element for your own favorite keyboard.
131 keycaps f most demands from 61-key to 108-key ANSI layouts then you can have them changed without any concern but just pleasing yourself. Extra keys for Mac and Windows are also available for dedicated typing experience.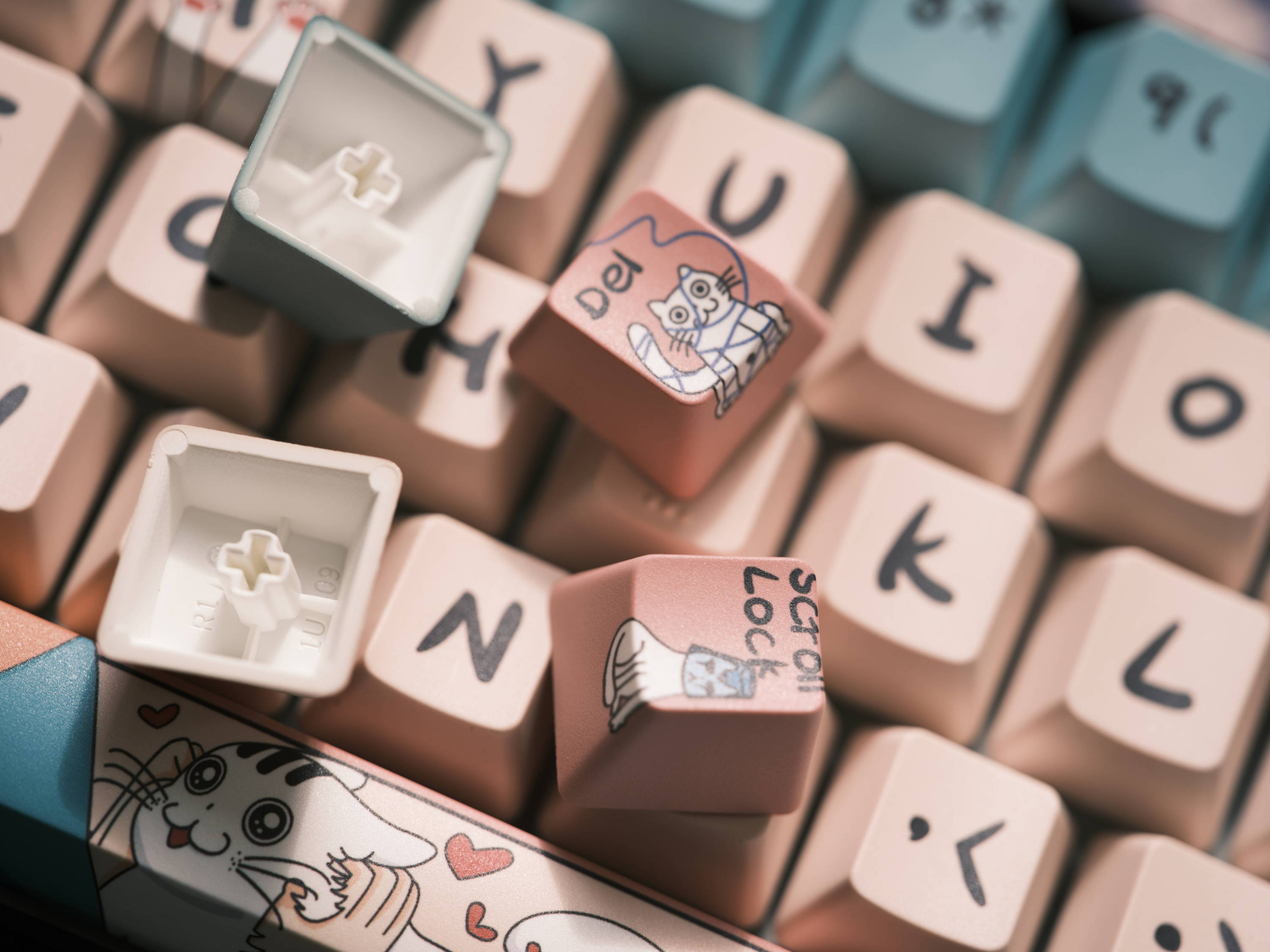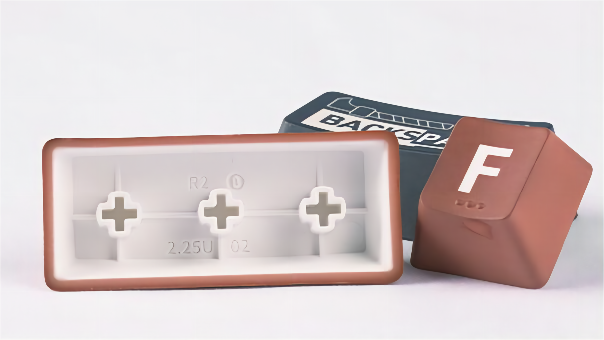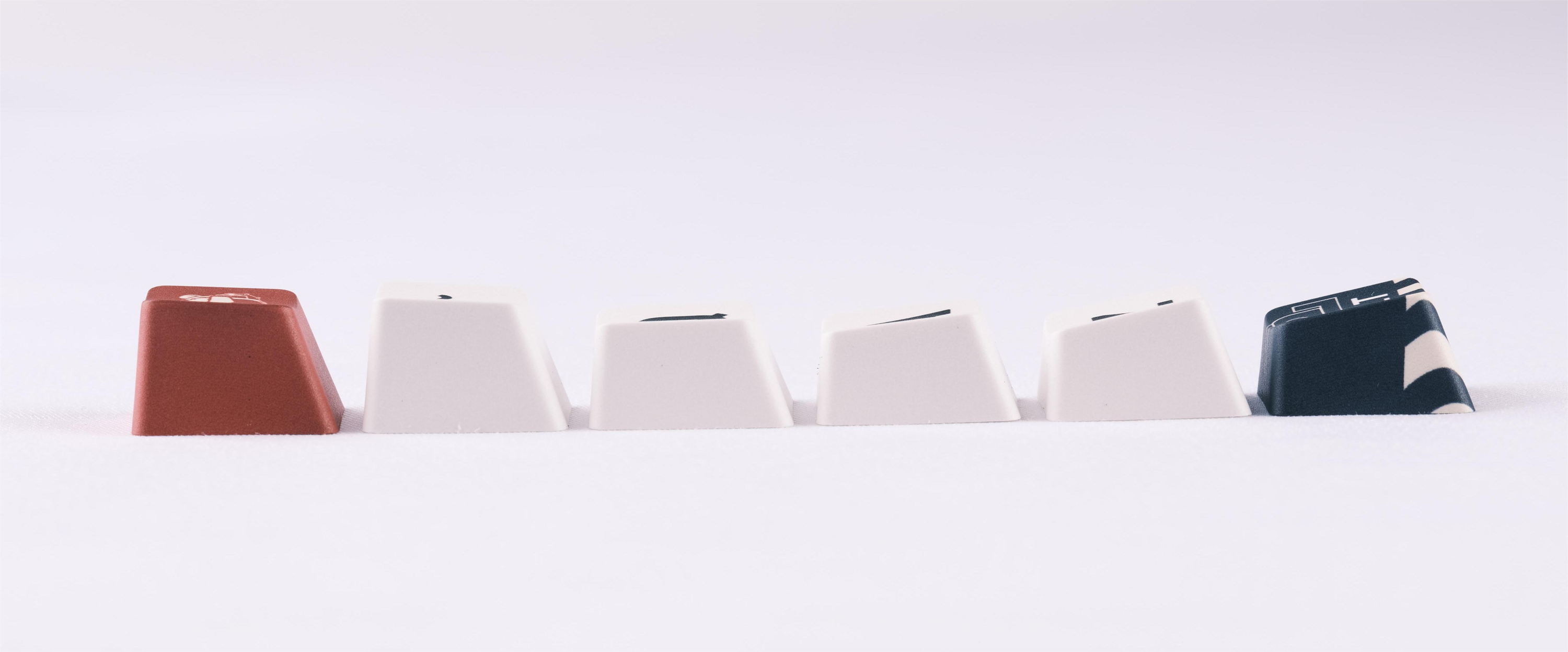 Find more promotions for LOFREE here
Sunday,Monday,Tuesday,Wednesday,Thursday,Friday,Saturday
January,February,March,April,May,June,July,August,September,October,November,December
Not enough items available. Only [max] left.
Browse Wishlist
Remove Wishlist