Bold & Bare
To be a woman means that you need to be soft, kind, prude, blablabla. And remember to smile!
Nah, to be a woman you only need to be yourself, fiercely and unapologetically. If that means making a statement with 79 lipstick colors, go for it! Debunk stereotypes and make a statement with the Lofree EH112S Bluetooth Mechanical Keyboard Bloom.
You're your only judge and the only person allowed to decide what is good for you. In a world where everything is either bland or Photoshopped, it's time to bring up some positivity with bold and delicate colors, even when it's about typing in front of a device or computer.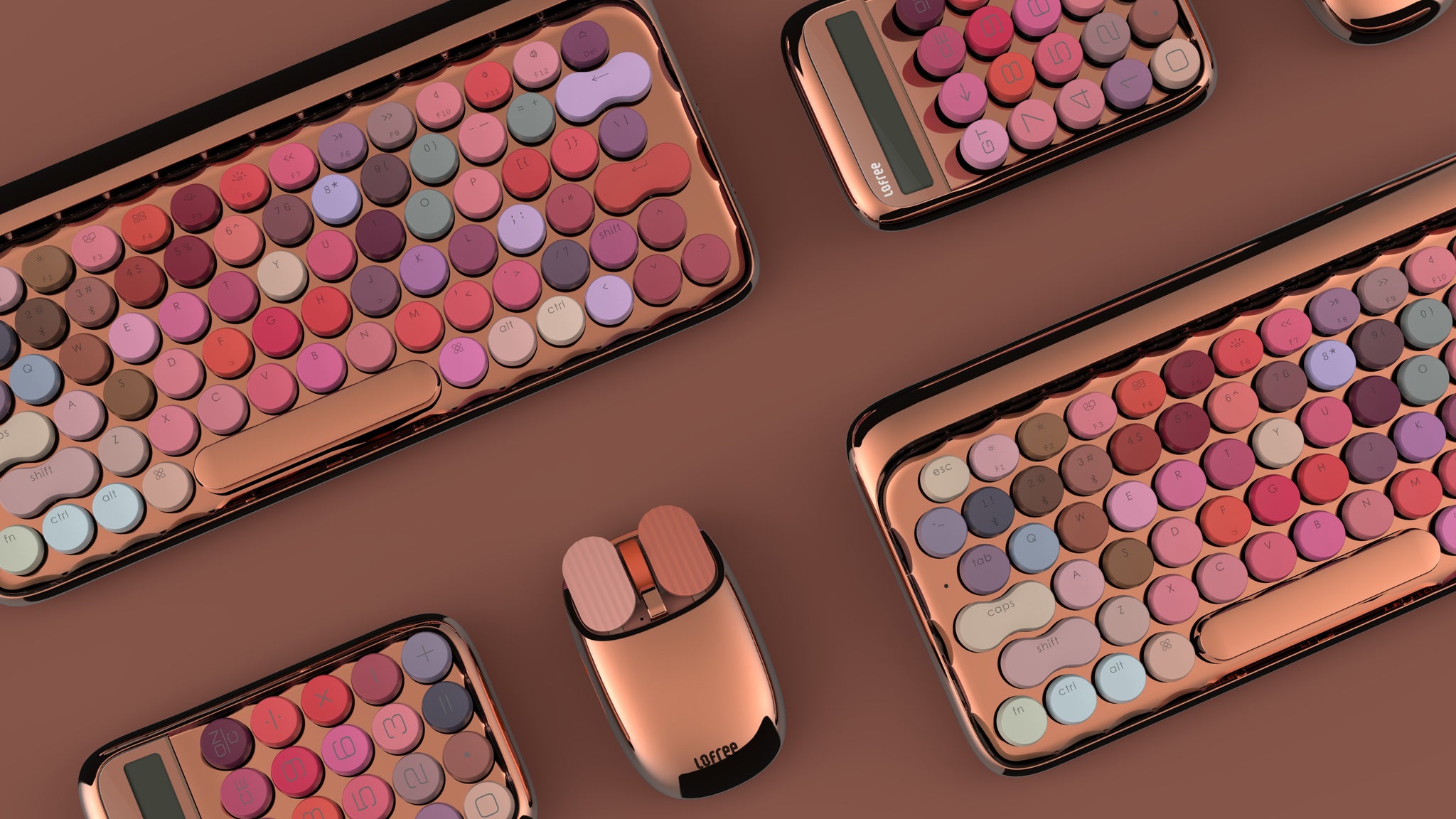 Own Who You Are, Show it To the World
You're one of a kind, just like each of the 79 different keys of this enticing and beautiful retro mechanical keyboard. And your work or study environment should express just that.
How? You might be wondering. Well, you can pair functionality with a minimalist design and add a few drops of bold colors with the Lofree Bloom Keyboard.
Talking about functionality, here's what many miss out about this keyboard: it's just as beautiful as it is powerful and performing. And with "performing", we really mean it.
Use it with any of your devices, from Android to iOS. Connect it wiredly or wirelessly to your laptop, MacBook, tablet, iPad, smartphone, and anything more.
Work or Study Like Never Before
Be it a 4000mAH lithium battery that can last for more than 5 hours with a single charge. Or the full N-key rollover that saves you from embarrassing typos during rushed high-speed typing. The list is long as it is the battery life and list of nice specs of this mechanical keyboard.
If you're a night owl, adjust its brightness to any of the 4 levels available. Its white LED monochrome backlight will be your BFF during any late-night work or study session.
When you're ready to move on other tasks rather than typing, this enchanting Bluetooth Mechanical Keyboard Bloom will take a rest and set itself to its smart sleep mode.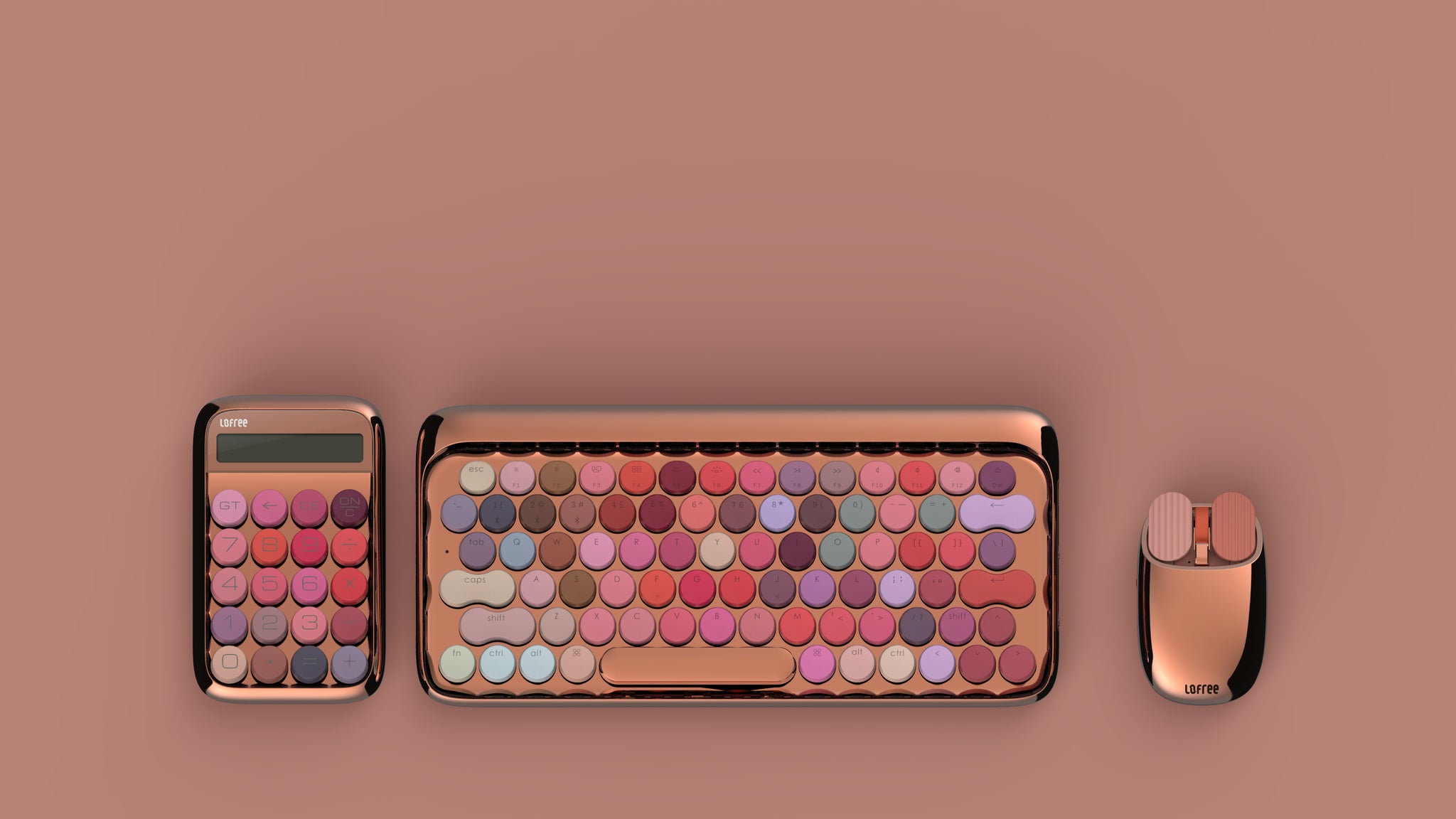 Your Next Beauty Combo
"All for one, one for all", that's the motto of our minimalist and colorful Lofree bundle set. Because upgrading your desk setup is not a joke. When you do it, do it well with a whole set of a Lofree Bloom Mechanical Keyboard, Bloom Mouse, and Bloom Calculator.
With this high-end combo, tackling the most challenging of tasks will look like nothing to you!