The First Flawless Chic Mechanical Keyboard
Femininity is not about wearing pink clothes, talking about shoes, or eating ice-cream on the couch while watching J-Lo's rom-coms. It's not about what you wear or do, but rather who you are.

The Lofree EH112S Bluetooth Mechanical Keyboard Milk Tea brings you back to a time where being chic meant having a natural charm that transcended the latest fashion trends. With its minimalistic and romantic style, the Lofree Milk Tea Keyboard will allow you to design your desk setup to give you a sense of tranquillity and inner peace.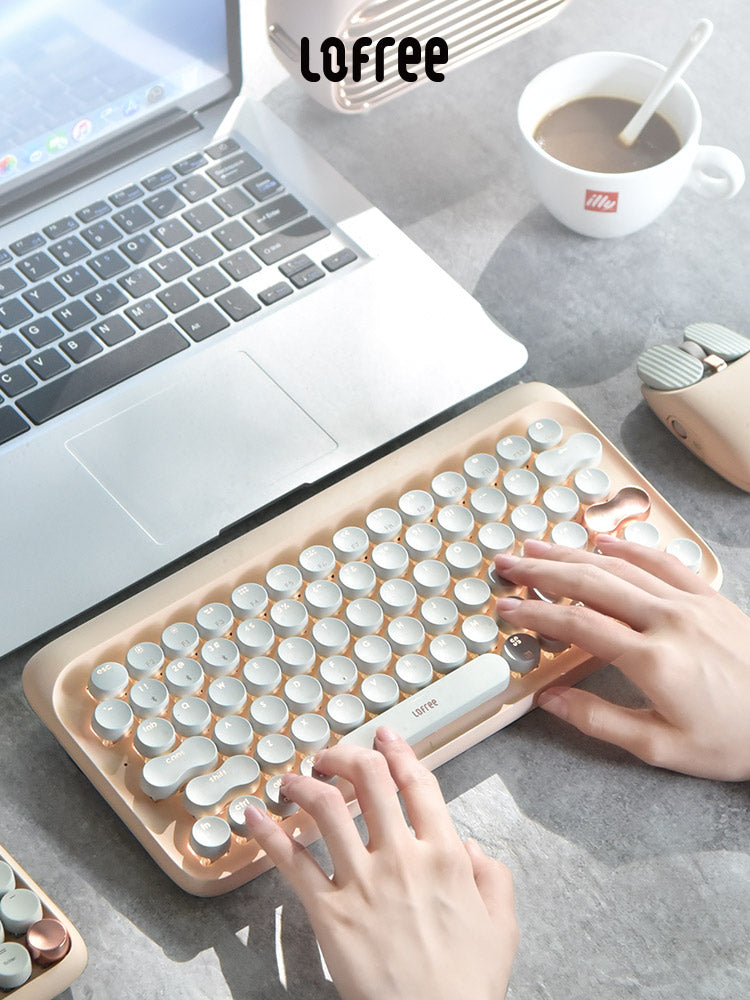 Soft but Powerful, Smart but Wonderful
Don't let its soft and warm pastel tones fool you! Behind a great design is a great versatility.
Have to stay up late attempting to finish the 3000-word assignment due for yesterday? Or do you need to to tackle the PPT your boss has assigned to you? No worries!
With the Lofree Milk Tea Keyboard, you can take on your last-minute deadline rush even at night. Type on its 79 gateron keys at any time of the day and the night. Adjust its brightness of its LED monochrome backlight to any of the four levels available.
You can even avoid typos during high-speed typing with its full N-key rollover.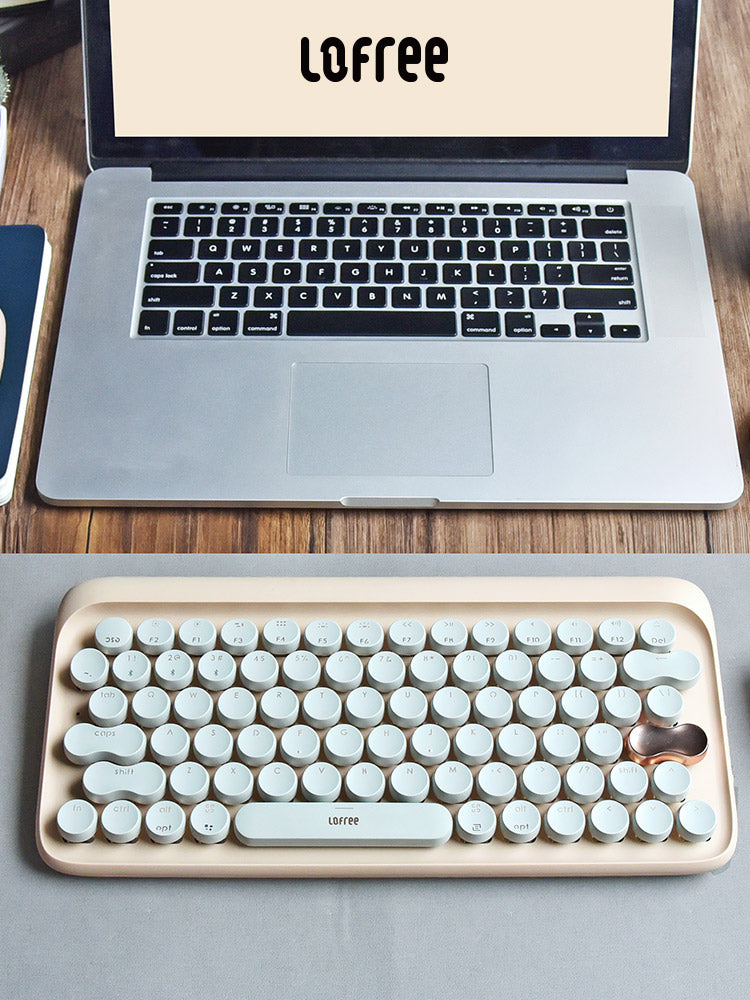 Your Best WFH Ally
Need to work from home? The Lofree Milk Tea Keyboard has you covered for at least 5 hours per charge thanks to its long-lasting 4000mAH lithium battery.
And if that's not enough, it's compatible with all systems and devices available on the market. Nokia 3310 aside, of course.
Choose between wired and Wireless connection with your smartphone, tablet, and laptop. From Windows to Android, from iOS to other Apple devices, this flawless chic mechanical keyboard is ready to assist you in everything.
When you don't need its help anymore, this Sleeping Beauty of mechanical keyboards will automatically shift to its intelligent sleep mode.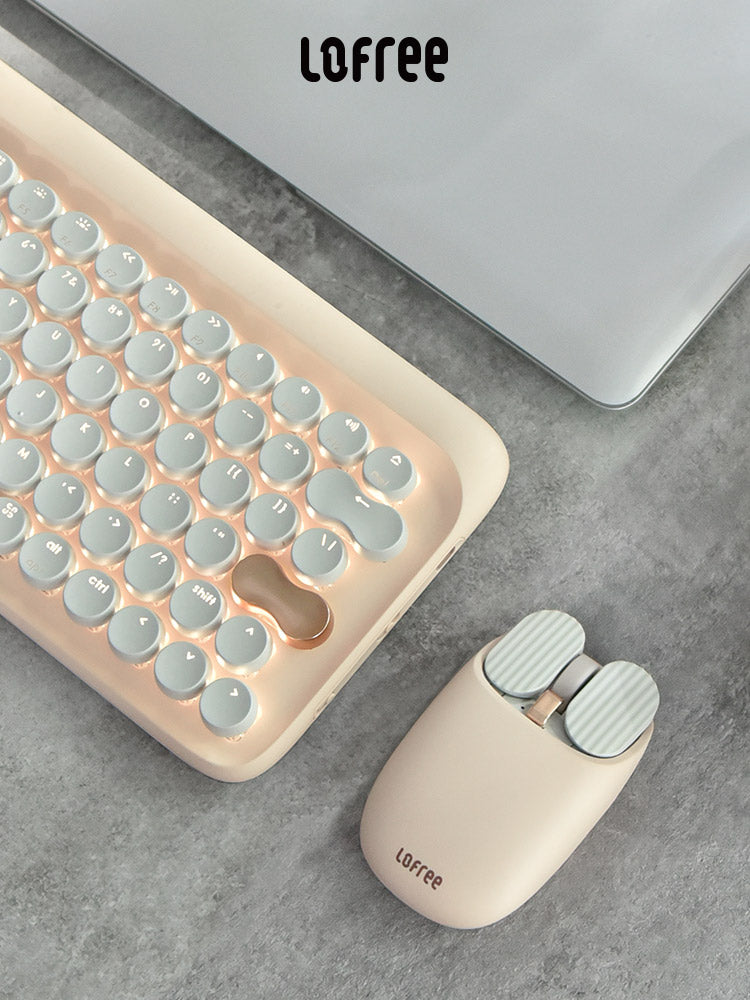 Need More Help?
We at Lofree take things seriously. Our team of designers has released a bundle set consisting of a Milk Tea Bluetooth Mechanical Keyboard, a Maus Mouse and a numpad & calculator. Who said that you need to pick only one? Get 'em all!