Article taken from Design Boom
From the company who brought us the retro-modern typewriter in early 2017, Lofree again merges nostalgic design with advanced technology, presenting the 'poison' speaker. it enhances a 10W dynamic driver that delivers mid and trebles from the front, and bass from the rear. as you can imagine from this vintage set, the speaker functions through radio channel surfing, but can also work with an AUX connection and wirelessly through bluetooth.
all images courtesy of lofree
Even with its powerful and high-quality audio capabilities, as well as its range of technological advancements, the Lofree 'poison' speaker is a compact unit that is portable. its vintage aesthetics follow a streamlined body, which features a minimal amount of buttons (four) and a single dial on its top. available in venetian red, pure white, olive green or turquoise blue, this curved form is complemented with a metal grille, leather strap, and metal strap holders.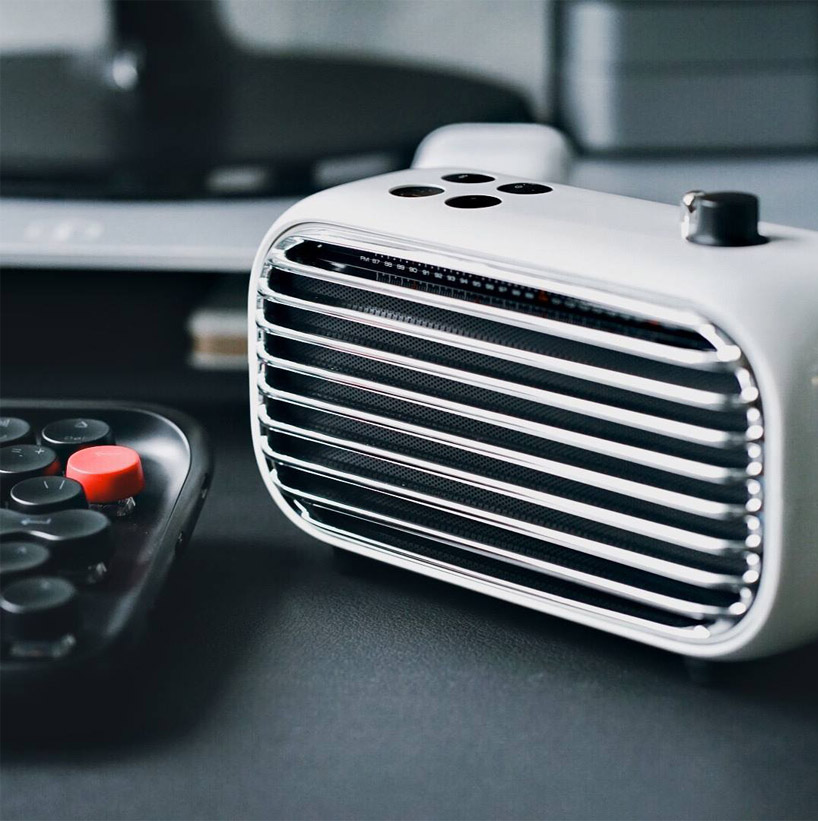 its streamlined form references that of 1950s radio design
The Lofree 'poison' speaker is currently seeking funding via crowdsourcing. to find out more about their campaign, you can visit their Kickstarter page here.
the speaker features a minimal amount of buttons and dials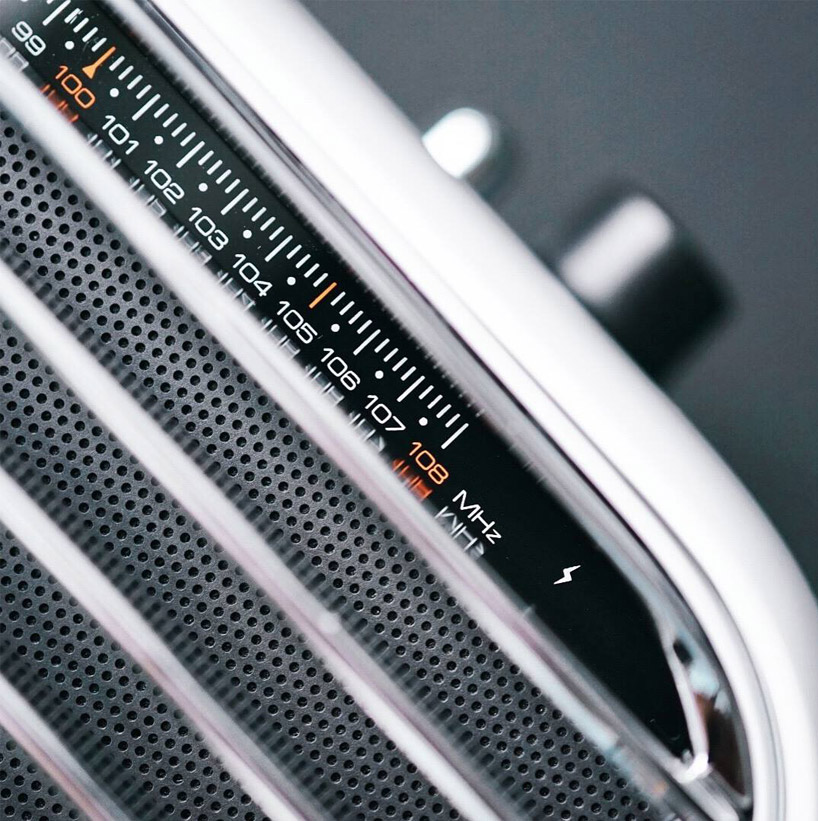 the modern day machine also facilitates radio channel surfing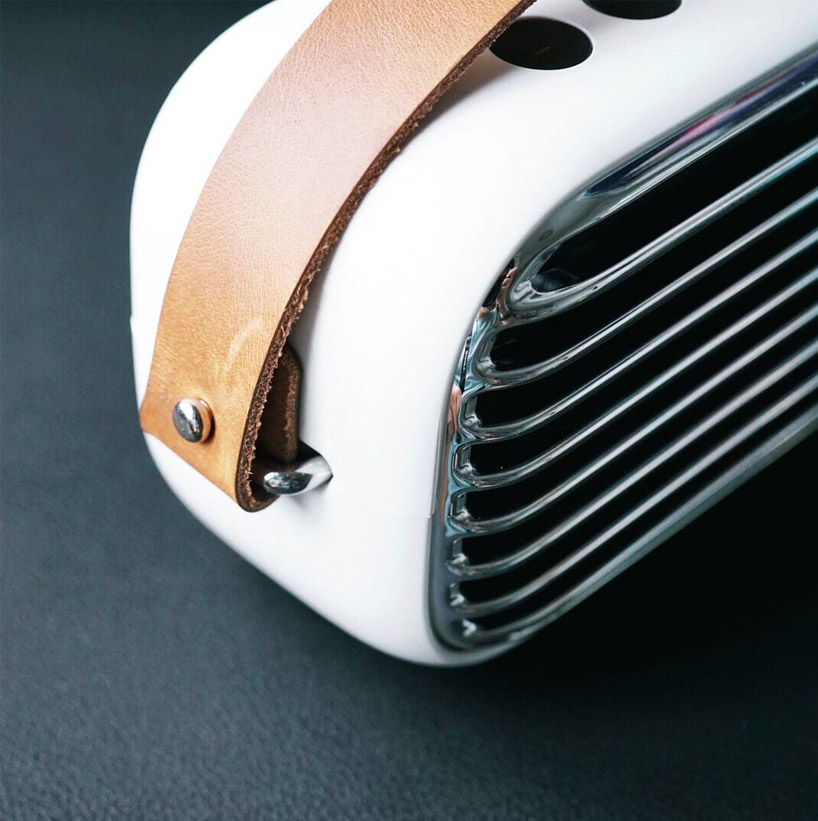 colors, textures and materials complement this modern-retro product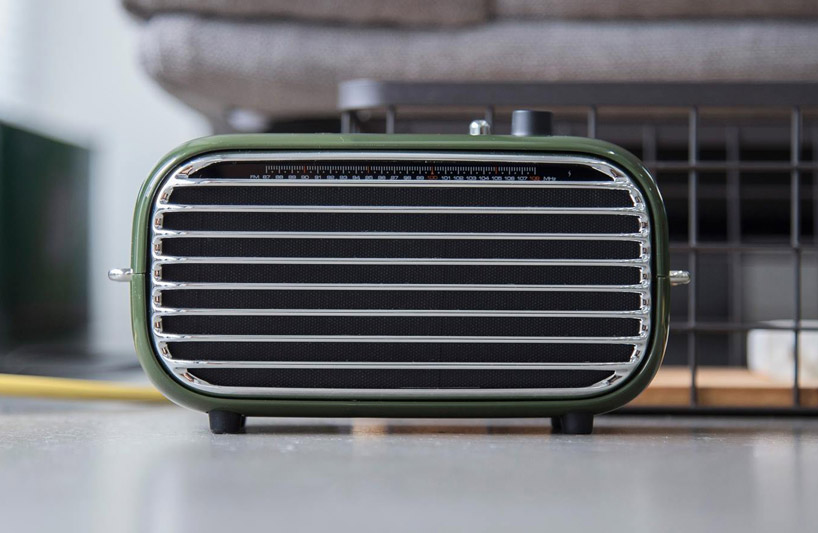 olive green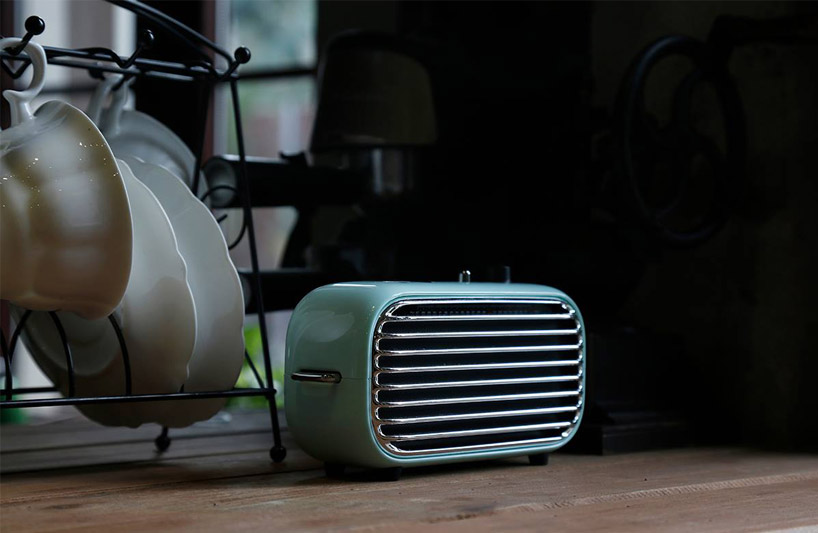 turquoise blue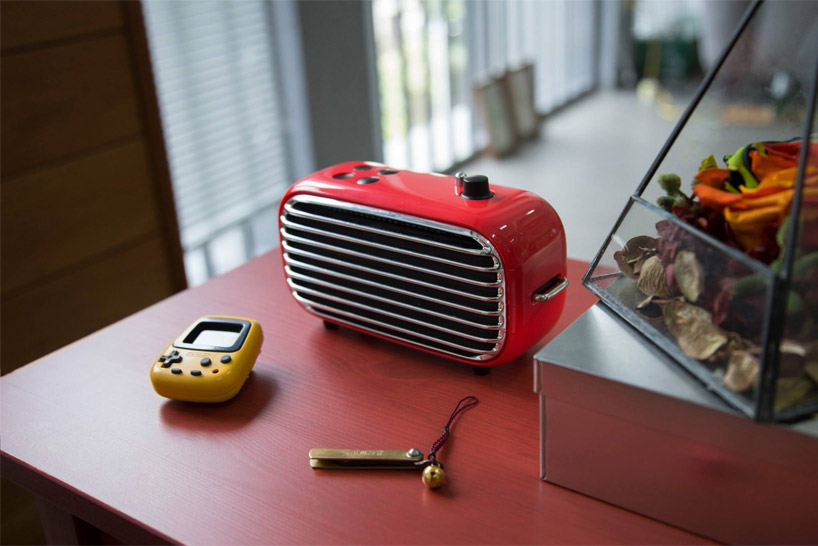 venetian red