Making a transparent keyboard a really good look is what LOFREE has been pursuing. Meet LOFREE 1%, a totally see-through mechanical keyboard finished with transparent keycaps, switches and chassis. In this article, we will reveal the story of LOFREE 1% and what parts of works we have done.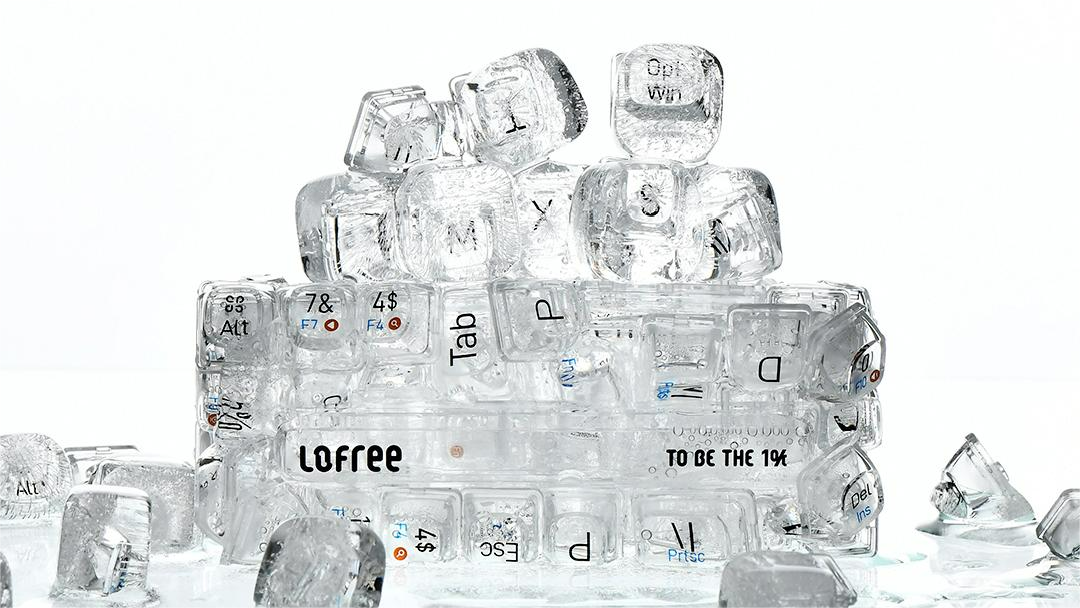 How to make LOFREE 1% IMPRESSIVE:
At the very beginning of designing LOFREE 1%, the keycap mount became an "eyesore" on the transparent appearance, which looks literally uncomfortable. However, we came up with a solution - a hollow structure. If the keycap itself were a hollow structure, it would be possible to shift the mount. Through the upper and lower parts, the mount shaft is removed to the bottom of keycap and a hollow upper keycap is rebuilt. Although it can not be disappeared completely, but at least not on the surface.
The hollow structure also brings the unexpected surprise, which means you can add some personalized creation into the hollow space.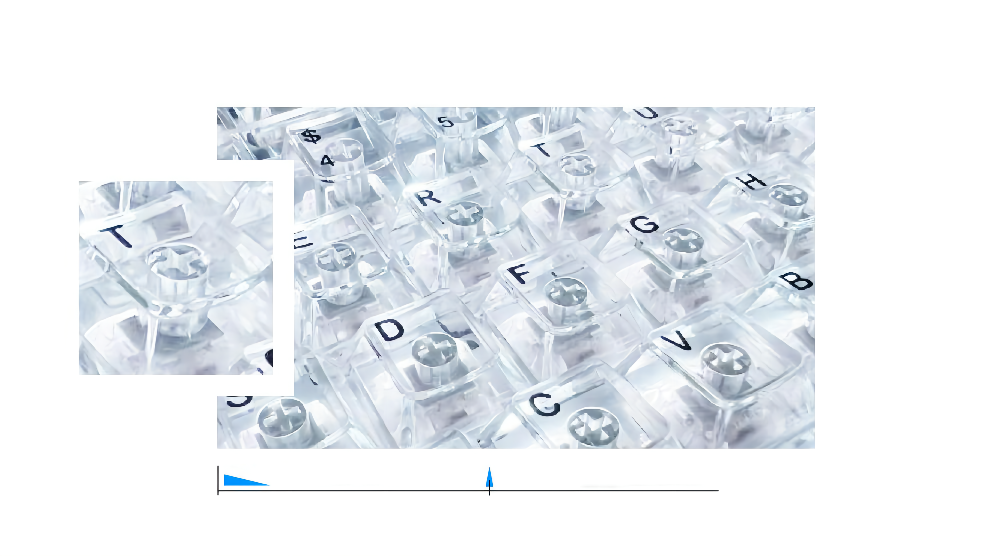 The CMF(Color, Material, Finishing)
It is difficult to make a hollow structure in a transparent keycap that fits together and keeps the appearance pure still. We've tried series of procedures using the traceless glue and ultrasonic welding, but both crafts can not make it. After all, we decided to build press-and-fit structure to clear it away. We've been through 16 times mock-up samples to finalize the minimal buckle on the edge of transparent keycap so that buckles up the upper part to lower part.
And then there are coming with the fine-tunning of the keyboard, surface treatment and internal light correction. In terms of material, LOFREE 1% selected premium PC from BAYER as keycap and upper case material. We would like to let customers see keycap through switch, so LOFREE 1% became the First Mass-Produced Transparent Keyboard with Kailh BOX Jellyfish Switches inside.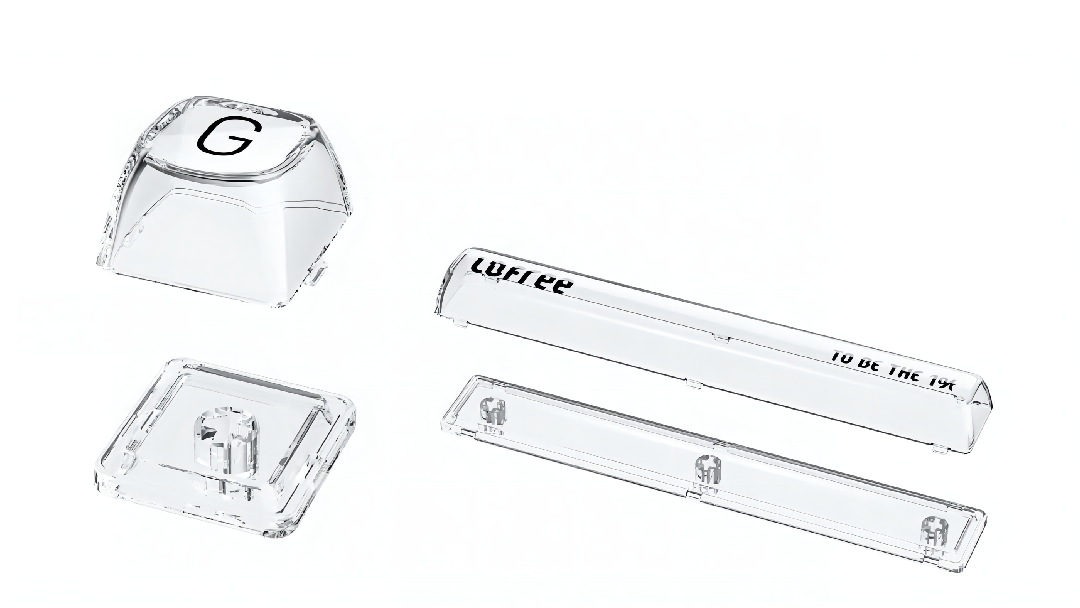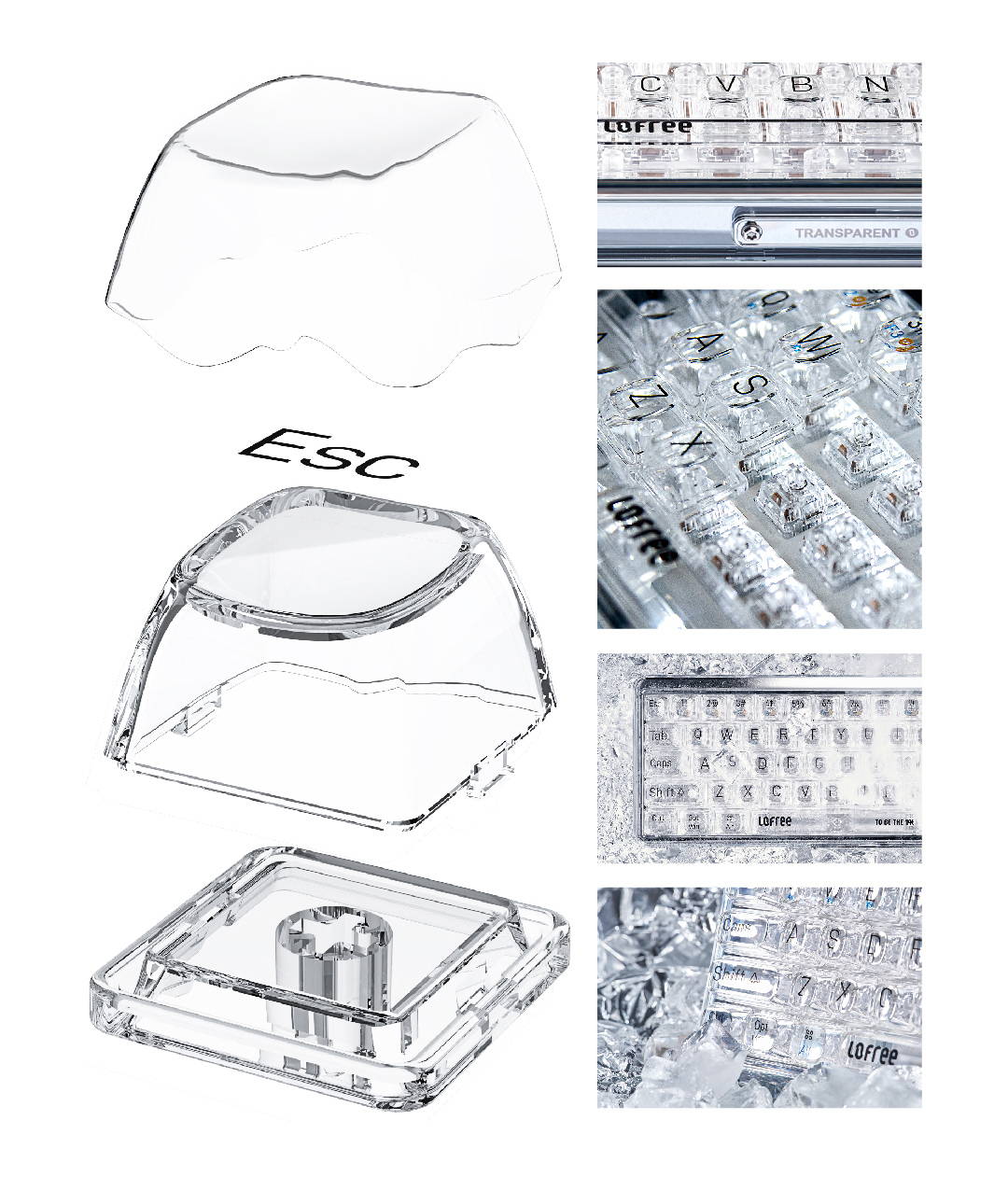 What's behind LOFREE 1% is alomost 3 years in research and development, starting with TRANSPARENCY idea to making it public. We want to demonstrate a LOFREE Meaning on transparent keyboard - Persist in 99% efforts for 1% sparks.
This is why we call it 1% and solute to Love and Free!